WATCH: 'Lethal Weapon' Season 3 Trailer Shows Seann William Scott in Action
Gear up Lethal Weapon fans, because Season 3 is going to be just as action-packed and dangerous as ever.
The Fox cop drama series based on the film franchise dropped a new teaser trailer in which we have our first look at Seann William Scott in action as his new character, Wesley Cole.
"I take this partnership thing very seriously," Murtaugh (Damon Wayans) says to Cole over a beer. After which, it cuts to the newbie kicking some serious ass followed by the two partners jumping off a speeding truck.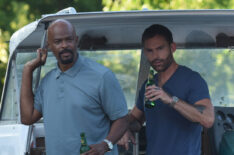 See Also
See Seann William Scott on set!
To recap the past events which led to Scott's casting: Clayne Crawford, who played Murtaugh's partner Martin Riggs on the first two seasons of the show, was fired because of bad behavior on set.
Crawford apologized, but Warner Bros. didn't renew his contract, and last we saw, his character was shot in the chest.
Also joining Season 3 is Psych star Maggie Lawson, who is playing Natalie Flynn — a doctor, Cole's ex, and baby mama. They met overseas in a war zone, and now he's moved to the West Coast to be closer to them.
Check out the trailer below:
Lethal Weapon, Season 3 Premiere, Tuesday, Sept. 25, 9/8c, Fox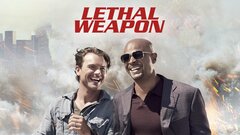 Powered by