'Safe Harbour' on Hulu, 'Ghoul' and 'Innocents' on Netflix
A critical checklist of notable Friday TV:
Safe Harbour (streaming on Hulu): The timeliest (as in: topical) of this weekend's oh-so-many new streaming options clocks in at a fairly taut four hours. From Australia, this gripping thriller begins with five friends enjoying a pleasure cruise on the open seas toward Indonesia when they discover a stalled fishing vessel overfilled with desperate refugee asylum seekers. After some debate, the Aussies decide to tow the boat to safety, but when an approaching storm at night threatens their mission, somehow the rope between the boats is mysteriously cut. The action then shifts five years later, when a chance encounter reveals what happened to the refugees — not all survived — and the fallout leads to a reckoning, with plenty of guilt and suspicious to go around.
Ghoul (streaming on Netflix): Should actual scares be more your thing, a three-hour import from India (with English subtitles) co-produced by the horrormeisters of Blumhouse is the best sort of suspenseful torture. Quite literally at times, because the metaphor here is rather obvious. In a totalitarian state's claustrophobic military prison, who are the real monsters: the government zealots who don't think twice about tormenting — sometimes to death — their prisoners, or the actual demon (inspired by Arabic folklore) who arrives in the guise of a feared terrorist? Reminiscent at times of The Thing, because it's not always apparent whose body the title phantom occupies as it wreaks bloody havoc. Let paranoia reign.
The Innocents (streaming on Netflix): Good luck staying alert through eight sluggish hours of this familiar exercise in young-adult supernatural angst. (I gave up early on, having been down this derivative road too often.) The Juliet of this star-crossed story is June (Sorcha Groundsell), who reluctantly discovers her shape-shifting talents at the worst adolescent time, just as she's running off with her smitten Romeo, namely Harry (Percelle Ascott). The best-known name in the cast, Guy Pearce, plays a professor who's been studying shifters like June and her own long-absent mom. He may have all the answers June needs, should anyone else care.
Inside Friday TV: On its 25th anniversary, the popular sitcom Living Single (1993-98) gets a mega-marathon of all 118 episodes airing in sequential order on TV One, starting at 7/6c and going through Sunday morning. Go to tvone.tv for new interviews with cast members including Kim Fields, Kim Cole and John Hinton… Winner of a special jury award at Sundance, the Hulu documentary Crime + Punishment profiles a group of African-American and Latino whistleblower cops within the NYPD who filed a class action lawsuit over alleged illegal policing quotas… They can take away his security clearance, but there's no silencing former CIA director John Brennan, who's the top-of-show interview guest on HBO's Real Time With Bill Maher (10/9c).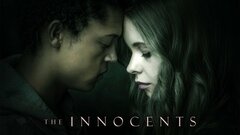 Powered by