'Black Lightning' Season 1: All Your Burning Questions Answered
In Season 1's final episodes, Black Lightning wound up one villain's storyline: Racist would-be dictator Proctor (Gregg Henry) was executed by his former associate Gambi (James Remar). But worse fates may lie ahead for Jefferson Pierce (Cress Williams), the titular DC do-gooder, and his heroic family, superpowered daughters Anissa (Nafessa Williams) and Jennifer (China Anne McClain) — who go by the names Thunder and Lightning — and nonpowered ex-wife Lynn (Christine Adams).
Black Lightning's nemesis, drug king Tobias (Marvin "Krondon" Jones III), now possesses a mysterious briefcase that could help him expand his dangerous empire. Executive producer Salim Akil powers up a second-season forecast.
See Also
Showrunners Robert Rovner and Jessica Queller spill everything you need to know.
What does Tobias want, and will the briefcase's contents help him?
Salim Akil: He wants to become the "King of Freeland." That means he's got to touch every aspect of the city — not just the African-American neighborhoods. He didn't like that limit. And we'll learn what's in the briefcase early on. I'll just say knowledge is the key [to the contents], and it will be empowering for Tobias.
Gambi risked his own life to protect the Pierces and his protégé, Black Lightning. Will Jefferson forgive him now that he's admitted he once worked with Proctor and the ASA, that shady government group?
That relationship will still need some repair. There is a deepening appreciation for what Gambi did to protect the family, but it will take some time to regain their former trust.
What happened to Proctor's "Pod kids," the group of black teens he preserved for years in stasis to eventually become metawarriors?
Lynn claims she knows someone who could help them. There may be a new character we bring to help out with that goal.
While we're covering engineered supersoldiers, is Jennifer's former boyfriend Khalil, now known as Painkiller (Jordan Calloway), a lost cause, given that he's working with Tobias?
Yeah, he's a bad guy like in the comics. And he's going to get worse. Garfield High School's Vice Principal Fowdy (Skye P. Marshall) [who secretly worked with Proctor] will also return.
Any new evil forces coming to Freeland?
Definitely! We want it to be a bloody mess!
See Also
Find out what's next for the citizens of Star City.
Will there be more realistic stories about struggles in Freeland's black community?
We left off with the discovery by the authorities that there has been a rogue government experiment in Freeland. Like the Flint Water Crisis and all the other problems in the black and brown communities, we can't walk away from it. Our show is primed to talk about the negative social aspect of Freeland because of who Jefferson Pierce and his family are.
For more exclusive content from your favorite shows like Big Bang Theory, Supernatural, and more, pick up TV Guide Magazine's Special Comic-Con Issue, on sale now. It's an all-access SUPERFAN guide with 88 pages of behind-the scenes photos, scoops, and interviews.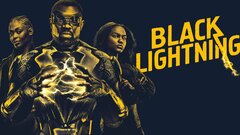 Powered by