5 Things to Know About Creepy-Cute 'Bunnicula' From Cartoon Network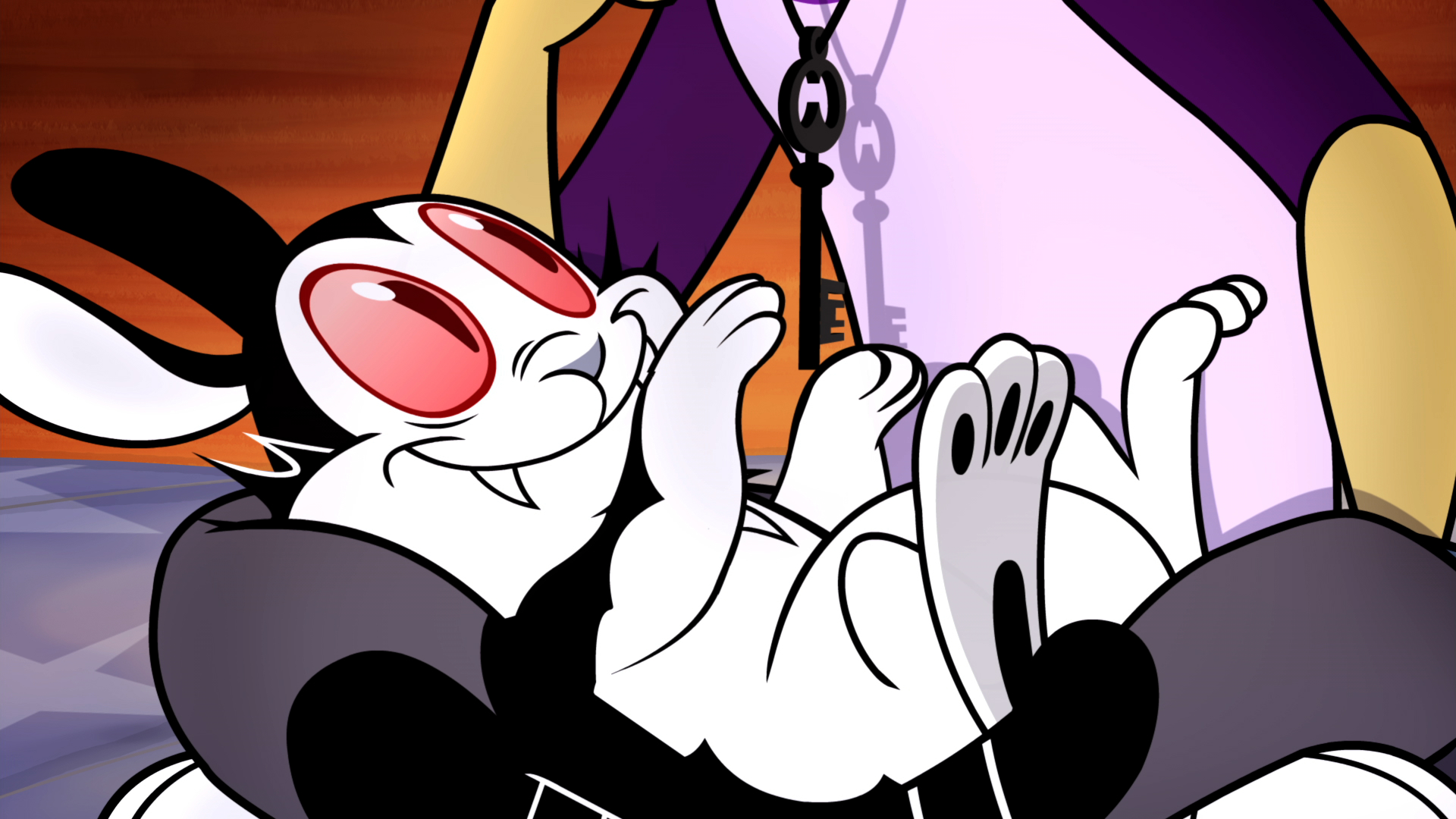 Get ready for a very different kind of bunny to hop onto Cartoon Network this weekend. Saturday morning marks the premiere of Bunnicula, an animated show based on the beloved children's book series of the same name by James Howe.
However, fans of the original books will quickly notice the on-screen story and characters have been tweaked. Instead of following the Monroe family's discovery and adoption of Bunnicula through Harold the dog's point of view, the animated series will tell the story of Mina, a young girl who moves from Middle America to New Orleans with her dad after Great Aunt Marie left them an apartment—and a mysterious key. Of course, Mina's two pets, cat Chester and dog Harold, make the move as well. The changes were actually fine with Howe, shares producer Jessica Borutski. "The only thing he really wanted was for us was to be true to the characters," says Borutski. "Bunnicula's very different, but he wanted us to stay true to Chester and Harold and honor their personality types. That's what we did."
Episodes will focus on Chester (voiced by The Strand's Sean Astin) and Harold (voiced by Brian Kimmet) who team up with the titular bunny himself (SNL's Chris Kattan) to protect Mina (Kari Wahlgren, Gravity Falls) from discovering supernatural monsters, and the fact that Bunnicula is a vampire rabbit. "The one thing they have in common is that they all care for Mina more than anyone else, that's what holds them together," says Borutski of the trio's relationship. "The ironic part of the struggle with keeping stuff away from Mina is they think it'll disturb her, but in reality she'd probably be totally on board with everything."
And when it came to voicing Bunnicula and Chester, Sam Register, President of Warner Bros. Animation, knew exactly whom he wanted. "Sam said, 'Chris Kattan does these creepy animal things with his voice, but he's gibberishy. We're using him,'" says Borutski, of finding the two lead voice actors. "Sean Astin was another one that Sam wanted from the beginning. He really thought that Sean would bring a lot to the character."
With the show's double-episode debut just a day away, Borutski told us everything we needed to know about the newly-adapted series.
1. Expect plenty of focus on the pets.
Similar to the books, the show will primarily focus on the three pets. But readers familiar with the series will quickly recognize Chester's obsession with Bunnicula and his repeated attempts to get rid of the newest arrival. "Chester's almost like the main character, in a way," says Borutski. "It's always his feelings [and] his fears about what's going to happen next." Luckily for the anxious feline, he has an ally in the ever-affable and fearless Harold. "Chester needs Harold to soften everything for him and make things more humorous than just terrifying. They're really good for each other because they balance each other out. They're the yin to each other's yang."
2. Bunnicula has some enhanced powers—and he will use them.
While the books often hinted at Bunnicula's vampiric powers, the series shows the bunny actively using them. Although his main power is still draining vegetables of their juice, he also has the added ability to turn into vapor, and his ears turn into bat wings that allow him to fly. "A lot of those vegetables can give Bunnicula super powers," says Borutski. "If this was a video game, they'd be like power ups. We had one episode where he drains broccoli and he gets really, really strong. Certain vegetables can cause funny to weird reactions." Unfortunately for Bunnicula, his powers come with some familiar vampire-based limitations. "He can't go into a home if he's not invited in," explains Borutski. "He doesn't have a reflection, so you can't see him in a mirror or any photos. He has the traditional vampire characteristics."
3. The vampire bunny may cause a lot of problems, but he'll also help solve them.
"Before he came into their lives, it was a pretty nice, easy-going life for Chester and Harold," says Borutski of the pet's dynamic before Bunnicula hit the scene. "Bunnicula's a magnet for supernatural beings. [So when] he's in the scene, something is going to happen and the animals are going to have to deal with it." Making matters a little complicated for Chester and Harold is the fact that Bunnicula doesn't know he's scary, says Borutski. "He doesn't realize ghosts and zombies are scary. He's just having a good time while Chester is scrambling to pick up the pieces behind him."
4. Don't expect to learn where Bunnicula came from just yet.
While the bunny's mysterious origin is hinted at in the series' opening credits, Borutski says the show's first season won't be exploring it yet. In fact, there won't be much backstory either for Mina or her father until later in the first season. "It's just more about the pets in the first season," explains Borutski. "Near the end we started to concentrate more on Mina and make her a bigger part of the world. She's going to become a bigger part in the second season, if we get one." However, Borutski did tease that Mina's mysterious key will play a bigger role over the course of the season.
5. More monster animal mash-ups will appear in different episodes.
Some of the other supernatural creatures the trio run into this first season include a "Mumkey" (a mummy monkey), a zombie fish and a "bearshee," which Borutski says is a "like a banshee, but a giant bear." However, the focus won't just be on getting rid of most of them; the pets will be befriending some of them. One of the characters Borutski is excited for people to meet is "Patches, the Were Dude," who appears in at least three episodes. "He's a cat that turns into a man when there's a full moon," Borutski explains.
Watch an exclusive clip from the Bunnicula premiere, then tune in and catch both episodes when the show premieres tomorrow.
[jwplatform OI5BByu4]
Bunnicula, Series premiere, Saturday, Feb. 6, 9:30am/8:30c, Cartoon Network | Encore presentation at 6:30/5:30c on Boomerang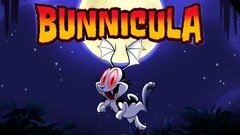 Powered by