'Face Off' Finale, 'Frontline' on Charlottesville, 'Carter' on WGNA
A critical checklist of notable Tuesday TV:
Face Off (9/8c, Syfy): The number (and season) 13 wasn't lucky for this terrific competition series of fantasy/horror make-up artists, which packs up its kit one last time in the series finale. (Here's hoping Syfy, which overexposed the show with too-frequent runs some years, will consider a more measured comeback somewhere down the line.) In part two of the "Through the Looking Glass" Battle Royale finale, the remaining artists and their teams create a short film for the judges — the motherly Ve Neill, gruff Glenn Hetrick and urbane Neville Page — and a winner will be named.
Other season finales of note: The CW's grueling fantasy The 100 (8/7c) wraps its fifth season with long-suffering Clarke (Eliza Taylor) and her gang once again fighting for survival, only to glimpse an even darker threat awaiting them for Season 6. … Freeform's buzzy The Bold Type (8/7c) concludes its second season with Sutton (Meghann Fahy) heading to Paris for Fashion Week, where Kat (Aisha Dee) is busy on two fronts: working to make a Paris party a success to please Jacqueline (Melora Hardin), while trying to mend her relationship with Adena (Nikohl Boosheri).
Frontline (10/9c, PBS, check local listings at pbs.org): Continuing an impressive run of urgently topical documentaries, Frontline collaborates with ProPublica on an investigation into Documenting Hate: Charlottesville, exploring the roots of the deadly alt-right rally in Charlottesville last year amid the post-election rise of the neo-Nazi and white-supremacy movements.
Carter (WGN America, 10/9c): If ABC's light summer mystery series Take Two leaves you intellectually exhausted, check out this even sillier mock-procedural from Canada with a similar premise. This time it's a male TV detective — Jerry O'Connell as wide-smiling Harley Carter — who runs from Hollywood scandal back to his Canadian roots, where he plays amateur sleuth, solving cases with his childhood pals, detective Sam Shaw (Sydney Poitier Heartsong) and burly sidekick Dave (Orphan Black's Kristian Bruun). No matter how often Sam tries to convince Harley that life isn't like a bad crime drama, this cheesy and contrived TV show proves otherwise.
Inside Tuesday TV: Series star Shawn Hatosy directs what looks to be a pivotal episode of TNT's Animal Kingdom (9/8c), in which Smurf (Ellen Barkin) recruits her boys for a fateful surprise caper, while Pope (Hatosy) finally confronts the truth about Baz's murder… ABC offers a reality-TV twist on Lost with Castaways (10/9c), a survival series in which 12 people are dropped into various Indonesian isles, eventually learning there are others in their midst. As they navigate the South Pacific terrain, the show flashes back to their lives before the adventure began. If there's a smoke monster, I'm in… NBC's reality charmer Making It (10/9c) continues with Nick Offerman and Amy Poehler tasking the Makers to create a terrarium that reflects their hometowns in miniature, then tapping into their more playful side to craft a kids' collection including a fort and toy. This may be the happiest show of the summer.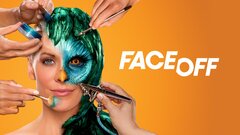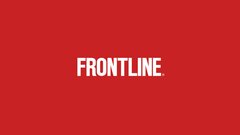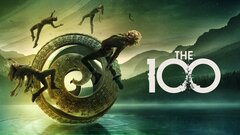 The 100
where to stream