Syfy's 'Nightflyers' Trailer Brings Viewers on One Hellish Journey (VIDEO)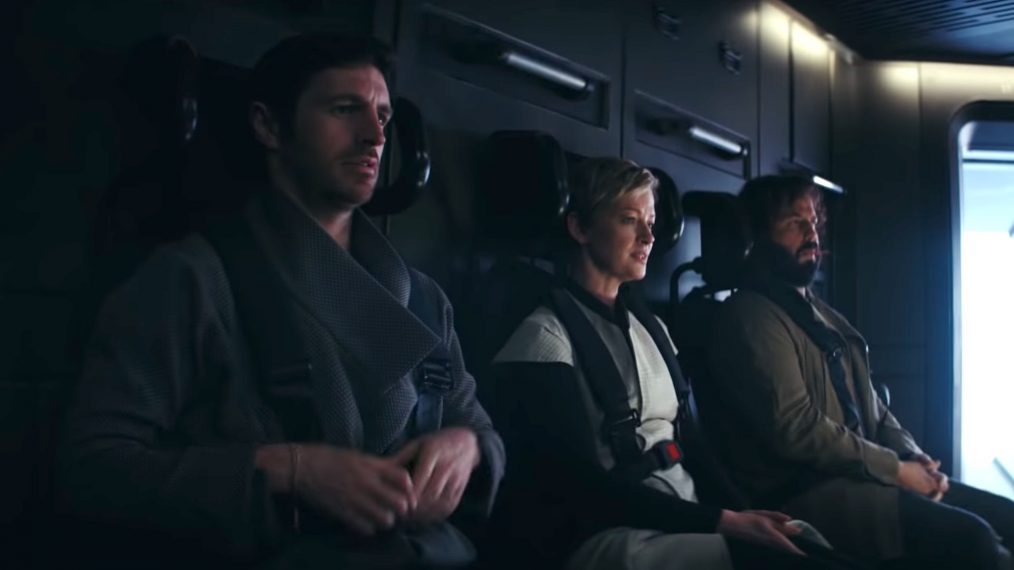 George R.R. Martin's (Game of Thrones) latest project, Nightflyers, is almost here and Syfy has released a brand new trailer for the series!
Starring Maya Eshet, Eoin Macken, Gretchen Mol, Bryan O'Bryne, Angus Sampson, Sam Strike, and Jodie Turner-Smith, this sci-fi horror show includes outer space settings and mysterious forces.
Set in the year 2093, a group of scientists aboard The Nightflyer attempts to make contact with alien life on the edge of our solar system. In their effort to reach alien life, they experience violent and horrifying events which cause paranoia and mistrust.
See Also
Find out who is on the cast of Syfy's 'Nightflyers'.
In the trailer, we learn that The Nightflyer or forces not seen are messing with this unsuspecting crew. By the time they realize their predicament, it's all about survival.
Based on Martin's novella of the same title, Nightflyers is set to premiere this fall on Syfy. As this is the show's first official trailer, more are sure to follow closer to its debut.
Watch the full preview below and check out the show when it airs later this year.
Nightflyers, Coming Fall 2018, Syfy