Russell Crowe as Roger Ailes & 4 More Bizarre Real-Life Character Castings
By now, fans shouldn't be surprised when unlikely actors fill well known roles, in particular those based on real-life individuals. But, nevertheless, new casting announcements haven't lost their ability to shock.
On Monday, people were shocked to learn that Oscar winning actor Russell Crowe had been cast as former Fox News CEO Roger Ailes, in Showtime's upcoming limited series, according to The Hollywood Reporter. The actor will portray the former CEO in the TV project, based on Gabriel Sherman's reporting and novel The Loudest Voice in the Room.
See Also
'The Orville' & 'Family Guy' creator's reaction came following comments by Fox News' Tucker Carlson.
The eight-episode project will be helmed by Tom McCarthy (13 Reasons Why, Spotlight) who is co-writing the first episode with Sherman, while Jason Blum will executive produce.
And, Russell Crowe's casting has many fans thinking, how will he transform into the disgraced former CEO? We're taking a look back at some other interesting casting choices in TV, to see where Crowe's Ailes measures up.
See Also
Kelly used to work at the network before heading to NBC.
The talented actress undertook the role of famed Colombian drug lord Blanco — the only problem? She doesn't look anything like the woman she was portraying and she's also not Colombian…
The relatively young actor, played the infamous King, who was notorious for his bad health in later years. Meyers' casting was curious, to say the least.
Cuba Gooding Jr. as O.J. Simpson (American Crime Story)
If the role was about acting, than the actor rocked it, but in terms of looks, Gooding Jr. wasn't able to pull off the former football star's appearance, no matter how hard he tried.
Katie Holmes as Jacqueline Kennedy (The Kennedys)
Playing the former first lady was a surprising choice, as Greg Kinnear played JFK to Holmes' Jackie. With many different portrayals of the style icon, Holmes' wasn't the first person fans had in mind.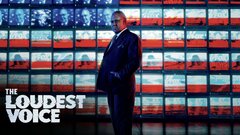 Powered by