Susan Sarandon Is Killing on 'Ray Donovan' … Literally
Oscar winner Susan Sarandon is slaying it on Ray Donovan as Samantha Winslow, a shady movie studio chief who killed her young daughter in a drunk-driving accident many years ago and covered it up. Now Sam has hired Ray (Liev Schreiber)—a ruthless, brutal problem solver—to make sure her past stays buried. Sarandon fills us in on this match made in hell.
There's so much weirdness going on with Sam and Ray. Sometimes it feels like sexual heat, sometimes like a mother-son thing…with a hint of sadomasochism. What gives with those two?
Sam takes what she needs in this world and she knows Ray likes to be told what to do, so they're perfect for each other. He's not the type to spill his guts—he barely even speaks!—but she can read him psychologically. She knows he's tortured, and so is she. These are two isolated souls living in darkness.
Have you known any lady moguls like Sam?
No, but I've certainly known many who came up through the ranks not being respected. And that's also part of Sam's story. She started out as the script girl who slept with the director. But here's the thing about women in the movie business: They are trained to facilitate. When something goes wrong on a project, they don't need to fight about whose fault it is. They just fix it.
See Also
The cast and crew discuss Abby's shocking death in the Season 5 premiere—and where the broken fixer goes from here
You get job offers galore. What made you spark to this gig?
It's certainly not because I'm a control freak! Things at Ray Donovan are extremely loose. They don't give you much advance information about your character, so you have to take a Kierkegaardian leap of faith. It's like a soufflé. They put everything in there and see if it rises. But I love the show and its uncompromising vision, so I was game. I just had to find ways to make myself comfortable.
And what would those be?
Well, for example, Sam has the most gorgeous house. Anytime I can enter a scene down a grand staircase, I just know I have it made. And I only wanted her in jumpsuits because, in case you haven't heard, it's a jumpsuit nation. Also, to make sure I had a really good wig, I brought along one I wore in Feud. [Laughs] Yes, I've taken Bette Davis with me!
Ray Donovan, Sunday, Oct. 15, 9/8c, Showtime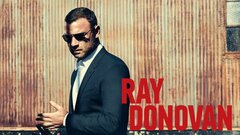 Powered by