Rob Corddry on What's to Come for Spencer & Joe in L.A. in 'Ballers' Season 4
Spencer (Dwayne Johnson) and Joe (Rob Corddry) are taking their client-management aspirations to Los Angeles for Season 4 of HBO's Ballers. This tailored suit-wearing dynamic duo is looking to build a business within the extreme-sports world.
"It's so interesting. There are a bunch of characters in this ensemble show, but I only see it from my own character's perspective after reading the script once. I don't read anybody else's scenes anymore, so I can be surprised when I watch it," Corddry said.
"I will tell you there is enough football in there. It's still a football-based show, but my storyline and Dwayne's tend to be toward the extreme sports. It's really cool, and I think it's a really smart move on the part of the producers Steve Levinson and everyone.
"Steve just loves that stuff. He is learning how to surf. He got a skateboard. He would get these electronic bikes. He is really enamored with that. I think the key to making good TV is to do or write about what you love. That's exactly what he is doing. It really shows in this season as a whole. It's a cool world."
Joe may be in this world, but don't expect to see him catching waves or doing a run on a half-pipe any time soon.
"F— that. I'm 47. I'm the oldest person in that cast. I once pulled a calf muscle. I popped a calf muscle taking a step backward during an improv show on stage," Corddry said.
"I'm not getting on a skateboard. They wanted me to get on a hoverboard two seasons ago. I practiced for about five minutes, and then watched videos of people my age jus breaking their tailbones. So, I played my no card. You only have some no cards. I was like, 'Nope, not doing it.' I don't ski anymore. We're brittle. We become brittle."
It's the second season of the HBO series shot in L.A., but where some of the main characters in the cast are based. For Corddry, it impacted his personal vibe outside of shooting as he developed a new appreciation for the West Coast hot spot.
"My character Joe this season is just in love with Los Angeles," Corddry said. "His enthusiasm for Los Angeles really affected me. It was contagious. So, I've come to love L.A. a lot more, which was interesting."
When he talks about his affection for the "City of Angels," Corddry is not referring to heading to the beach or the touristy Hollywood Walk of Fame. The Dog Days actor prefers driving down Hollywood Boulevard with the sounds of the 40s on 4 channel playing on Sirius XM. He took up fly fishing in the L.A. River. Something Joe probably wouldn't enjoy. However, Corddry enjoyed returning to set and the role for another round.
"I love every season going back to shoot that show," he said. "It just feels so fun. The people are so good. That all makes it feel really easy. There is such a relaxed vibe. I've never been on a TV show, apart from my own shows like Childrens Hospital that have come back season after season. It's really nice. It's really the same crew. It's a great family, and I look forward to seeing them again,"
Among the perks of Ballers is getting the chance to work with one of the biggest stars going today in The Rock. Corddry believes the two have developed a great rapport, which translates into unmistakable chemistry onscreen.
"I've been in the business for about 25 years, but I still get starstruck. Especially, with people I really admire and respect, and I always blow it when I meet them," he said. "I always say something stupid or do something stupid.
"So, I think with Dwayne I think I was on guard the first season at least because I didn't want to do that. I was hoping to get a good run out of the show. I didn't want to make an idiot out of myself the first season. If anything, I was quieter and more reserved.
"It's really hard to feel uncomfortable around the guy. Our familiarity is really satisfying. He is a fun dude. I can't think of anybody who wouldn't enjoy hanging out with him, and I get to hang out with him 12 hours a day sometimes. He is just a good, fun, interesting dude."
Despite how Corddry feels about his charismatic co-star, he doesn't share the same excitement others may have about Johnson laying the SmackDown on politics. And not because he feels he can't get the job done.
"He is not running for president. You're out of your mind," he said. "If he does run for president, I will sit him down, I promise. I would say to him, 'What are you doing? You have a great life. You will suddenly grow grey hair, even though you don't have any hair to begin with.'"
The comedian wouldn't rule out collaborating with Johnson beyond Ballers. He even has an idea and vision in mind.
"I actually had half a pitch for him. I don't know if it's together just yet," Corddry said. "I would say I had a pitch for him because I know him very well now. I know what makes him funny. I thought I could certainly write a comedy that really highlights him at his funniest. So, I got a pitch. Then I watched Jumanji, and it's a little similar. We were going to dinner, and I was going to pitch him.
"But I'm putting that off now because I have to rethink it a little bit. That is at least in the short-term. I think if he and I are in the same movie, like play friends in a movie. People would see us as the Ballers guys. I don't think he would want to do it either. I think people would have a hard time immersing in the story"
Like in past seasons, Ballers is bringing on another slew of guest stars including Russell Brand. Corddry had fun working with a fellow comedian in scenes.
"We have a lot in common. We both mediate," he said. "During the show we were sharing a trailer. I had fell off, which happens with mediation sometimes. I fell off for a couple of weeks or a month and get back into it. He would always ask me, 'So, are you meditating? Did you have a good mediation?' The joke became that he was the mediation police.
"[Russell] is good. He has a very unique presence. I don't know what it is. If it's his smile, what he exudes when he talks to you. He really has a knack for putting you at ease. I had a blast with him."
Corddry believes the part is definitely different for the quirky Englishman.
"Usually, he plays these sort of selfish, clueless, British fops," he said. "This time he is a bad guy, but it's brilliant because he can play the bad guy well because he is inherently likable. You're going to like him even though he is at odds with the main characters. He just does this so well. I can't believe he doesn't do it more."
On Season 4 as a whole, Corddry isn't specific about plot points or what's to come for Joe and Spencer in their latest chapter. However, he does give a few hints that may or may not be true.
"There is a lot more blood," he said. "Probably about the same number of boobies. I'm not sure about that. I'd have to go through the numbers. It is an evolution of Ballers that fans of past season are going to love. It's not the same old thing."
Ballers, Season 4 premiere, Sunday, Aug. 12, 10/9c, HBO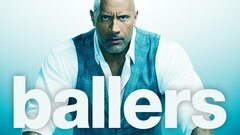 Ballers
where to stream
Powered by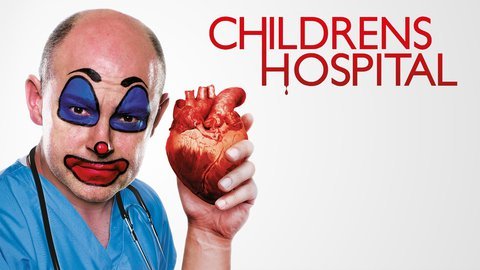 Powered by