'Take Your Excuses and Beat Them out of Existence': Dwayne Johnson Introduces 'The Titan Games'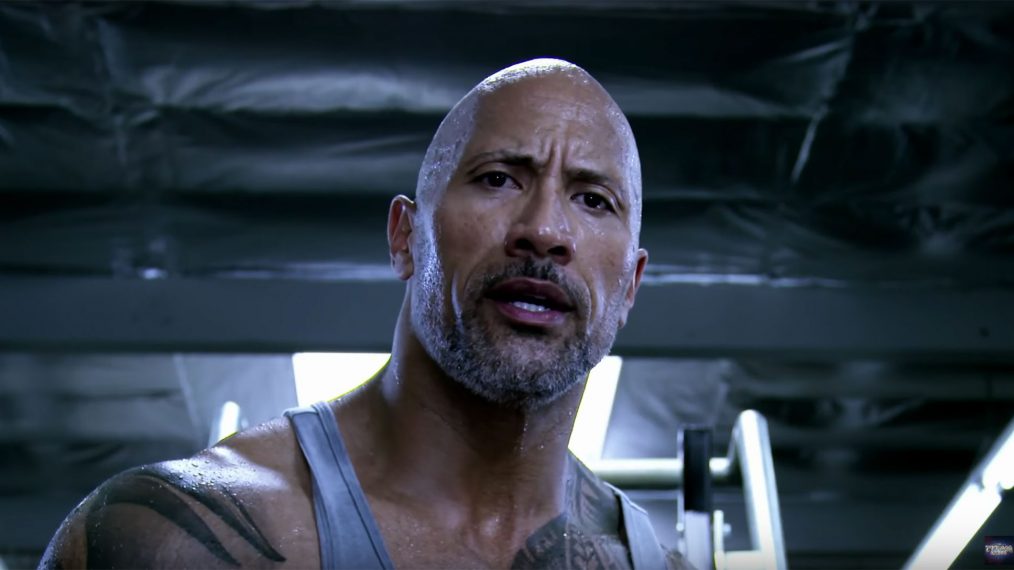 In case you weren't aware that Dwayne "The Rock" Johnson is a very busy man, that should have been made quite clear during Sunday's broadcast of Super Bowl LII, when at times it almost seemed like we were seeing more of Dwayne Johnson than we were of Tom Brady, thanks to various promos for the wrestler-turned-acting-superstar's upcoming projects.
During the evening there was a teaser for Johnson's summer action/disaster movie Skyscraper. And the Super Bowl broadcast also featured this promo for the new TV show that he will be hosting and co-producing: NBC's The Titan Games.
The 10-episode series comes from Johnson and the teams that are also behind World of Dance and American Ninja Warrior. It is described by NBC as a "large scale physical competition series" that will "offer everyday people the once-in-a-lifetime opportunity to compete in epic head-to-head challenges designed to test mind, body and heart."
More from NBC on The Titan Games: "Inspired by Johnson's desire to motivate global audiences to reach their potential for greatness, the competition welcomes men and women who are strong enough to believe in themselves and simultaneously confident enough to test their own abilities by taking on physical challenges of epic proportions.
"In each episode, competitors from across America will step inside an arena and put themselves to the ultimate test by facing one of six reigning Titans. They will battle their opponents in remarkable feats that will require both mental stamina and physical strength. If a contender can defeat one of the existing Titans, they will take their place as a member of the elite Titan group.
"However, winning is just the start in this arena. Once one becomes a Titan, they will need to be victorious every week to remain at the top. The season finale will end with an epic battle where the Titans compete against one another in hopes to become the last male and female standing."
According to Johnson, who will also be an executive producer for the show, "We wanted to create a new kind of athletic competition unlike anything ever attempted before. The Titan Games will challenge competitors to succeed in ways no one thought possible while entertaining the whole world at the same time."
A nationwide search for The Titan Games contestants has begun. For those who think they have what it takes, check out more details and sign up at nbc.com/Titans.
No premiere date for The Titan Games has been announced at this point.