5 Most Outrageous Moments from Roseanne Barr's Interview with Sean Hannity
Roseanne Barr sat down for her first TV interview on Thursday night since being abruptly fired by ABC in May for writing and posting racist tweet.
The disgraced comedian/actress spoke with Fox News' Sean Hannity about the scandal, Roseanne's cancellation, and the backlash she faced online.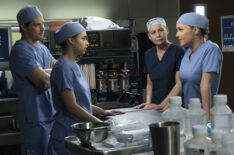 See Also
Plus, find out when 'The Good Doctor' comes back.
Let's break down the five most outrageous things she said:
5.
The 65-year-old claims she apologized enough times over the last two months.
"I was so sad that people thought [the tweet] was racist. And I went into the whole discussion of racism and that blew my mind because it was so much what the show I was doing was about. Why couldn't they see my work?"
4.
She continued to make jokes about the tweet which compared one of former President Obama's advisers, Valerie Jarrett, to an "ape."
"I was hacked," she said.
See Also
'I thought the b***h was white!' she says about Valerie Jarrett.
3.
Barr claimed she didn't know Jarrett was a black woman.
"I didn't know she was African-American. I assumed because she was from Iran and she lived in Iran for such a long time," she said. "If she's watching, I'm so sorry you thought I was racist and you thought that my tweet was racist because it wasn't. It was political."
2.
Then, she insulted her appearance.
"Plus, I'd tell her she needs to get a new haircut."
TONIGHT: @therealroseanne joins @seanhannity to discuss the tweet that got her fired, and what's next for her. Tune in at 9p ET on Fox News Channel. https://t.co/MZKQ68Ga7I pic.twitter.com/f6TAPp5xED

— Fox News (@FoxNews) July 27, 2018
1.
Hannity brought up the fact that she's made derogatory statements about other groups such as Republicans and Catholics, plus dressed up as Hitler in a photo shoot.
Barr said, "I hate everyone equally. Everybody deserves to be joked about. Anyone in any kind of position of power deserves to have a joke about them. If they can't laugh at themselves, that means something."
As TV Insider previously reported, ABC canceled Roseanne in May even though the show premiered to incredibly high ratings.
Entertainment President Channing Dungey called Barr's comments "abhorrent," "repugnant," and said the network cannot condone this type of behavior.
ABC decided the give the rest of the cast and crew from Roseanne a second chance and ordered a spinoff series, The Conners, without Barr, of course.
"After a sudden turn of events, the Conners are forced to face the daily struggles of life in Lanford in a way they never have before," the release teases.
"This iconic family — Dan, Jackie, Darlene, Becky and D.J. — grapples with parenthood, dating, an unexpected pregnancy, financial pressures, aging and in-laws in working-class America. Through it all, the fights, the coupon cutting, the hand-me-downs, the breakdowns – with love, humor and perseverance, the family prevails," ABC revealed.
The comedy series will premiere on October 16, and its freshman season will consist of 10 half-hour episodes.
You can watch the full interview below: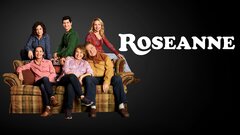 Powered by