Roseanne Barr Gives Bizarre Apology for Racist Tweet: 'I Thought the B***h Was White!' (VIDEO)
[Warning: The following contains contains sensitive language]
Its been months since Roseanne Barr took to Twitter and destroyed her successful Roseanne revival with a racist remark, but she's continued to be a presence on social media and on podcasts.
But this week, the disgraced comedienne broke her video silence, as previously promised via Twitter, posting a clip where she addresses the controversy in a bizarre, no-holds-barred manner.
See Also
'Roseanne's Twitter statement is abhorrent, repugnant and inconsistent with our values,' ABC's president said in a statement.
The video is just over a minute long, but in that short amount of time, Barr seems to be getting something off of her chest that's been bugging her since the controversy first blew up. The scene opens, and Barr is talking about video edits with an off-screen producer as she smokes a cigarette.
When the producer says something that seems to agitate Barr, she fires back, "I'm trying to talk about Iran, I'm trying to talk about Valerie Jarrett about the Iran deal." Then the producer counters, "You've told me this 300 times."
"That's what my tweet was about," Barr intercedes. Finally, she screams, "I thought the b***h was white, god dammit. I thought the b***h was white. F**k!"
See Also
The comedienne won't return to TV this time.
Those who followed Barr's Twitter scandal know that she was referring to former Obama White House aide Valerie Jarrett when she wrote, "Muslim brotherhood & planet of the apes had a baby=vj." Jarrett is of African American descent, so her words came across as racist.
Ultimately, it doesn't matter what Barr says at this point, as her former TV family will be continuing on without her in the ABC spinoff The Conners.
Catch Barr's wild video below: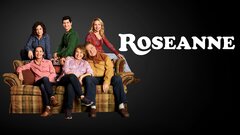 Powered by