'Supernatural' Star Jensen Ackles on His Current TV Binge, His Last Text (to Jared) & More (VIDEO)
Dean Winchester might be the new Big Bad going into Supernatural's next season — he's been possessed by Michael! — but his portrayer Jensen Ackles is much more pleasant to be around.
The actor stepped into TV Insider's suite at San Diego Comic-Con 2018 for a fun round of random questions with Damian Holbrook, and he shared a lot about what he's been up to outside of shooting new episodes.
Ackles proved to be totally game answering our fishbowl questions, revealing the song that describes his character, whether he'd survive a zombie apocalypse (duh), the Netflix series he's currently binging, and more.
Plus, fans will be happy to know his most recent text was to none other than on-screen brother Jared Padalecki! But what did it say? You'll have to watch the below interview to find out. And stay tuned for a major hint at what's to come on Season 14!
Supernatural, Season 14 Premiere, Thursday, October 11, 8/7c, The CW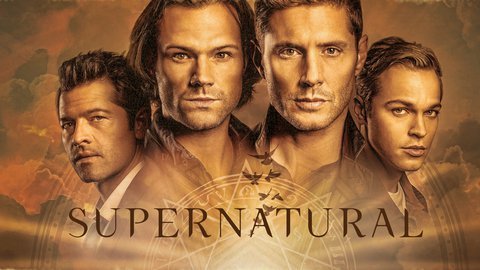 Powered by