WATCH: Kitty Is Preparing for a Takedown in This 'Dietland' Clip
Don't get in Kitty Montgomery's (Julianna Margulies) way.
The take-no-prisoners editor has rounded up some dirt on foe Stanley Austen (Campbell Scott), and she's ready to take him down.
In this exclusive clip from Dietland's penultimate Season 1 episode, Kitty now has possession of police reports, court records, and "everything he's trying to make disappear" detailing his sexual harassment and assault.
"Stanley was always fastidious about the making the women who don't fall in love with him disappear," she quips.
Watch the sneak peek below:
Dietland, Mondays, 9/8c, AMC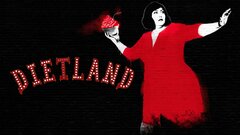 Powered by