Roush Review: 'Dietland' Doesn't Play It Safe — or Nice
It's raining men, quite literally, in the subversive world of Dietland, which at times feels like what would have happened if Ugly Betty had gone to the dark side.
This savage and extremely well-timed satire, based on Sarai Walker's celebrated novel, draws us in with the empathetic journey toward self-acceptance of its wry narrator, Alicia "Plum" Kettle (the terrific Joy Nash), veteran of many a failed diet.
She dispenses advice to damaged girls under the name of her vain boss, fashion editor Kitty (Julianna Margulies, gleefully camping it up), who admits, "I pay her to make me look smart."
Plum's words of wisdom draw the attention of a secret society calling itself "Jennifer," comprised of radical feminist activists whose tactics include tossing men accused of sexual misconduct out of airplanes.
It's unclear from the uneven early chapters of Dietland how the wary and lonely Plum, whose misadventures in weight loss and unhappy body image take surreal fantasy tangents, will fare when her path directly crosses that of the sinister sisterhood.
What's immediately obvious is that Dietland isn't likely to play it safe — or nice.
Dietland, Series Premiere, Monday, June 4, 9/8c, AMC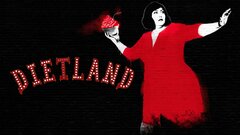 Powered by