Vinessa Antoine Announces Departure From 'General Hospital'
General Hospital is losing a vital cast member.
Vinessa Antoine announced via Twitter on Monday that she's exiting the long-running soap opera.
(1) There are so many people that God put into place who are directly and indirectly responsible for my time at @GeneralHospital You know who you are. I thank you. I came into this world as an artist. My job is to create and inspire. I hope that I did that a little in pic.twitter.com/8rDDUAc4t5

— Vinessa Antoine (@VinessaAntoine) July 16, 2018
She joined GH in 2014 as Jordan Ashford, who eventually rose to a position as Commissioner of the Port Charles Police Department.
(2) playing #JordanAshford. I believe that I have taken her as far as I can. To clarify, as negotiations for #Diggstown were underway, although I am open to stay and play in Port Charles, I was told by my reps that @GeneralHospital felt that my character

— Vinessa Antoine (@VinessaAntoine) July 16, 2018
Ashford is leaving the soap opera and will be taking on the lead role in the upcoming Canadian drama Diggstown.
(3) would be off the canvas for too long for me to continue playing her. With that, we decided to mutually part ways. It's time to make room for more women of color in prominent roles on television. I'm grateful to assist in that by starting

— Vinessa Antoine (@VinessaAntoine) July 16, 2018
(4) this new chapter in my journey. I hope you'll all come along. I feel blessed. Be well. xo

— Vinessa Antoine (@VinessaAntoine) July 16, 2018
So, what will happen to her character? An ABC rep told Soap Opera Digest, "Vinessa Antoine exercised her pilot out and is choosing to leave the show. While we are incredibly sad to see an actress of her caliber go, we feel that the character of Jordan Ashford is too important to lose and will be recasting the role."
See Also
The daytime drama has been exploring stories about redemption, trauma, and more.
General Hospital, Weekdays, Check Your Local Listings, ABC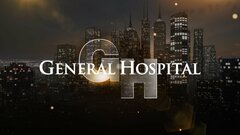 Powered by