We Now Know the 'Alaskan Bush People' Season 8 Premiere Date (For Real This Time)
It's official, or at least as official as anything can be when you're dealing with the Brown family.
Season 8ish of Alaskan Bush People premieres on Discovery Channel Aug. 19 with a new episode (probably a recap, season preview or "Lost Footage" episode) at 8pm ET/PT followed by another new episode at 9pm ET/PT that's most likely the real Season 8ish premiere.
See Also
The first sneak peek of the new season of the Discovery Channel series has been released
You'll notice that the series shifts from Wednesday to Sundays this season, so plan your drinking accordingly. I don't think Sunday Night Football's ratings will suffer.
Season 8ish will debut nearly a year after Discovery aired the Season 7ish finale, in which the Browns scouted out some new land to live on in Colorado.
The Browns were still in the Los Angeles area for Mother Ami's cancer treatments when the Christmas special was shot last fall. Matt, Gabe and Noah didn't have enough Bushmas spirit to participate.
Since then, we've known that the Browns abandoned whatever plans they had in Colorado and moved their whole operation to an area near Loomis in northern Washington state. Can't wait to hear Billy's explanation for that.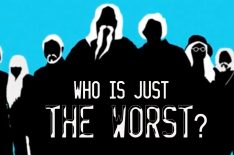 See Also
The whole Brown family of 'Alaskan Bush People' is pretty annoying, but which one is just The Worst?
Season 8ish was originally supposed to debut in May, but a number of excuses factors contributed to production delays: Gabe's flu-like symptoms, Billy and Bam's squabbling over storylines, a harsh winter that really wasn't that harsh, severe flooding, problems with the road leading up to the new property, general stupidity, a shortage of prime rib, and long lines at local liquor stores and weed shops.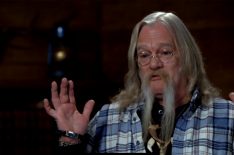 See Also
The Discovery Channel show's new season has been delayed, and we have some theories on why.
The good people at Alaskan Bush People Exposed have revealed a few plot points from the upcoming season, including that the Browns are building a barn on the property and are pretending to live in teepees (!) until more permanent structures can be built.
If you've wondered how this show could get any worse, there's your answer.
Alaskan Bush People, Season 8(ish) premiere, Sunday, Aug. 19, 9/8c, Discovery Channel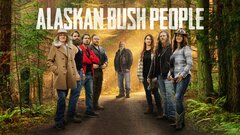 Powered by