'Dance' Heads to the Academy, 'Ninja Warrior' in Minneapolis, 'Andi Mack' Has a Choice to Make
A critical checklist of notable Monday TV:
So You Think You Can Dance (8/7c, Fox): Gosh, they hope they get it (apologies to A Chorus Line). The auditions are over, and now it's time for those who impressed the judges to really stand out, as the dance action moves to the Academy for the next two episodess. The first round of callbacks begins at the Dolby Theatre, with cuts beginning to narrow the field to the Top 20.
American Ninja Warrior (8/7c, NBC): Now airing an hour earlier, the grueling competition series moves to Minneapolis for the next qualifying round. Among the obstacles are two new challenges: "Double Twister" and "Diamond Dash," which are almost certainly harder to navigate than they sound.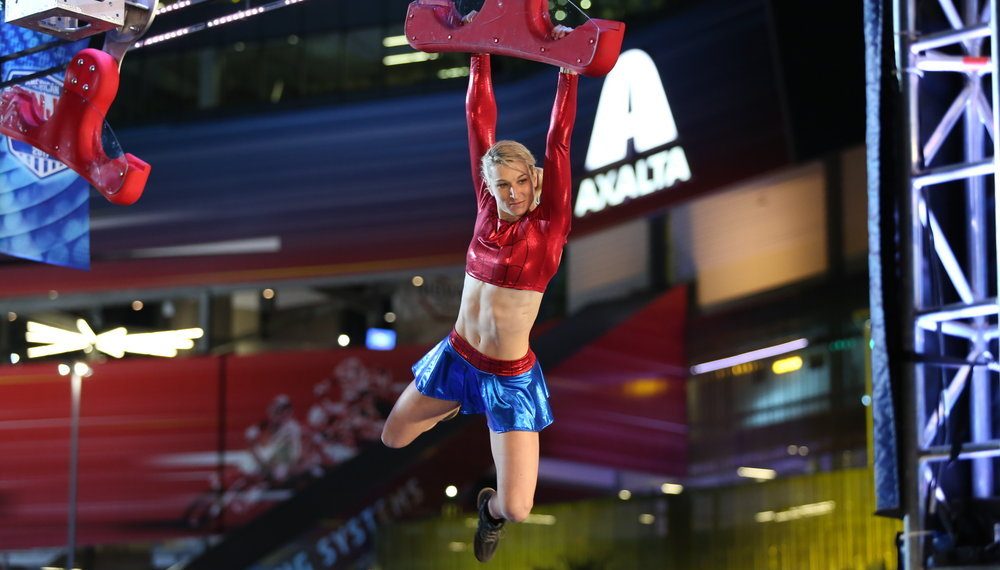 See Also
The stuntwoman talks about partnering with Nexcare's 'Tough Love' campaign and using 'ANW' efforts to inspire resilient kids.
Andi Mack (8/7c, Disney Channel): In an episode titled "Andi's Choice," Andi (Peyton Elizabeth Lee) may need to choose between two admirers. Her ex-crush Jonah Beck (Asher Angel) finally figures out how to tell Andi how much he enjoys her company—but so does Walker (Darius Marcell), also smitten with the young Ms. Mack, whom he impresses with his acts of kindness. What's a girl to do?
See Also
Stars from 'Modern Family,' 'Cheers,' 'How I Met Your Mother,' and more lend voices to the new series.
The Workers Cup (10/9c, PBS, check local listings at pbs.org): While the world remains riveted to the FIFA World Cup soccer matches in Russia, about to enter the semifinal stage, the POV documentary series takes a sobering look at the labor force, mostly migrant workers recruited from Asia and Africa, on construction crews building stadiums and infrastructure projects for the 2022 games in Qatar. Adam Sobel's film features a rare bright spot amid the tough conditions and low salaries: a tournament called the Workers Cup for employees of contractors, with players from Kenya, Ghana, India and Nepal bonding over love for the sport, although they know when the game's over, it's back to grueling work.
See Also
The 2018 World Cup soccer tournament enters the Round of 16 knockout stage
Inside Monday TV: All four movies of the Jaws franchise are available for a summer streaming binge on Amazon Prime Video, although it's OK if you stop after the 1975 Steven Spielberg original, which was never equaled. … TV One's "True Crime Mondays" adds to its lineup with ATL Homicide (10/9c), in which veteran Atlanta PD homicide detectives David Quinn and Vince Valasquez share some of their most puzzling and gruesome cases. … CNBC also jumps on the true-crime bandwagon with Deadly Rich (10/9c), investigating dark deeds among the infamously wealthy. The premiere delves into the 2009 murders of Ben Novack Jr., heir to the Miami Fountainbleau Hotel, and his mother, Bernice, in a New York hotel room. … Continuing last week's story on CBS's Elementary (10/9c), Sherlock (Jonny Lee Miller) enlists the help of an old enemy to protect his father, Morland (John Noble), from a mortal threat.