Jessie Graff on Preparing for Season 10 of 'American Ninja Warrior'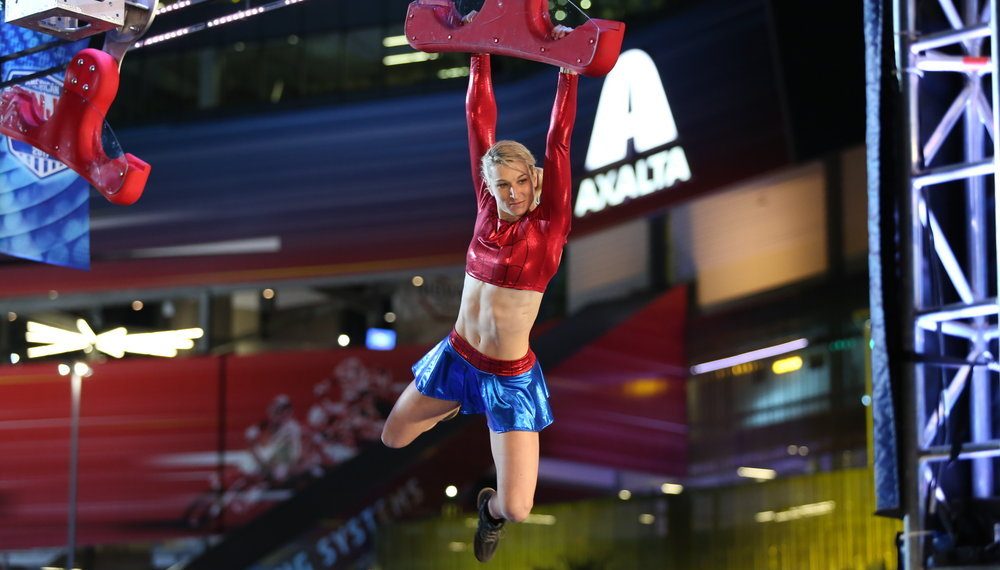 Jessie Graff is readied and focused for solo competition in Miami on American Ninja Warrior, now airing its milestone 10th season on NBC. Among the wonder women of the franchise, the consummate competitor got a confidence boost winning the skills competition during the All-Star special and being a member of the winning All-Star team.
"For me it's all about conquering a new impossible challenge and seeing how I can test my own limits," she said. "I think the significance of season 10 is that I think the producers want to go even bigger and make it epic, so we know we can expect even bigger, crazier challenges."
See Also
Catanzaro says it's a great time for women in WWE: 'I'm grateful to be here for it.'
One of the obstacles Graff has to overcome is juggling 10-hour days on sets as a stuntwoman with preparing for Ninja Warrior events.
"There has been very little time for actual ninja training," she said. "That gives me additional challenge in competition of having to be smarter, more efficient and strategic as possible because I'm not sure if my strength is not where it usually is."
No matter how exhausted the 34-year-old is she pushes through, wanting to set an example for children and adults watching. It's why Graff was ecstatic to be a part of the Nexcare's latest campaign "Tough Love." She is partnering with bandage brand to champion parents who want to raise resilient kids.
"We are helping to self -identify helicopter parents who are super overprotective in a way that is limiting their kids' ability to grow and develop grit," she explains.
"We set up these hidden cameras in the backyard and the parents watched as I got to pose as a babysitter and just challenge the kids to test their abilities and take risks in a safe way. The parents were terrified watching, but so excited to see their kids grow.
"They could identify so quickly that kids have absorbed their fear and that it was holding them back. I got to push each one through a barrier that they didn't think they can push through. They immediately saw it and thought they couldn't do it for fear of falling.
"I spotted them. They did it on their own, and they were so excited and wanted to try new things. It was exciting to see them grow in this way."
Graff finds the most valuable skill she has as a human being is knowing how to fall safely. It provides her the freedom to try bigger things, knowing she will land okay. She parlays this mentality into all parts of life.
See Also
Executive Producer Kent Weed runs us through a few of the course's craziest challenges.
"I fall and if it's a hard fail and emotionally challenging, I know that I'm going to have that mental toughness to get back up and try harder in the future," Graff said.
"I feel so lucky that it's something my parents encouraged in me for my whole life. I've had that gift of confidence from my parents, just to know that I can try anything and do anything and be a part of seeing that. They gave me that gift of telling me I can do anything I set my mind to if I work hard enough for it.
"Getting to see that sort of light up into little girls now and even adult women who have been told for most of their lives, 'No, you can't do that. You are a girl. You aren't strong enough to do that.'
"Then seeing them realize, 'No, I can. I can do anything I set my mind to. I know it's going to be really hard, but that's what is going to make it so exciting.' I get to share that journey with so many women and kids now who will update me with things like doing their first pullup in their whole life. That confidence translates to every area of your life."
The former NCAA indoor pole vaulter's background as a stuntwoman on projects such as Supergirl have helped her along in the Ninja Warrior environment. Especially when it comes to adapting to surroundings and understanding that obstacles are not designed to go smoothly from point a to point b.
"They are tricky," she said. "You have to wind and weave in different directions. It's always going to feel weird. You have to figure out a way to make it through. That's what we deal with in stunts is the adaptability every day.
"Whatever we rehearse, someone is going to turn the set in a different direction, or there are going to be a weird surface, or you are about to do the flip and they are going to wet down the concrete because it looks better when it's wet. And here are your high heels and you're in a pencil skirt.
"Learning how to make your kicks work, how to do a flip, what kind of flip can you do if you're in your skirt. The trampoline has to be hidden behind this couch so you're going to have to jump sideways. All of that mental adaptation you have to translate immediately without practice on camera.
"Dealing with the pressure of being on set and only getting gone take or have to get it perfect every time. That's also probably the biggest part of Ninja Warrior. It's so similar."
Graff remains dedicated to Ninja Warrior as she rarely thinks about moving on from something as much as taking on new challenges like "Ring Turn" and "Slippery Summit." This is what fuels her passion for continuing to be part of the series all these years.
"I'm always challenged in new ways. Like if I cleared stage two in USA vs. The World in season eight, well stage two is going to be harder now. It's going to test you in different ways. As long as I'm getting better as a result of training for the show, I want to keep doing.
"[This season] I'm going to do my best. I'm going to focus really hard. It's always hard to say. The course is so incredibly volatile, that no matter how strong you are anyone can trip on the tiniest thing. For me, watching anyone. You're on the edge of your seat."
American Ninja Warrior, Wednesdays & Fridays, 8/7c, NBC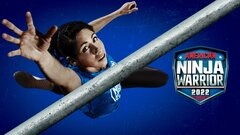 Powered by