A Vote for 'Succession,' 'Evel Live,' 'Sharp Objects,' CNN Remembers the 2000s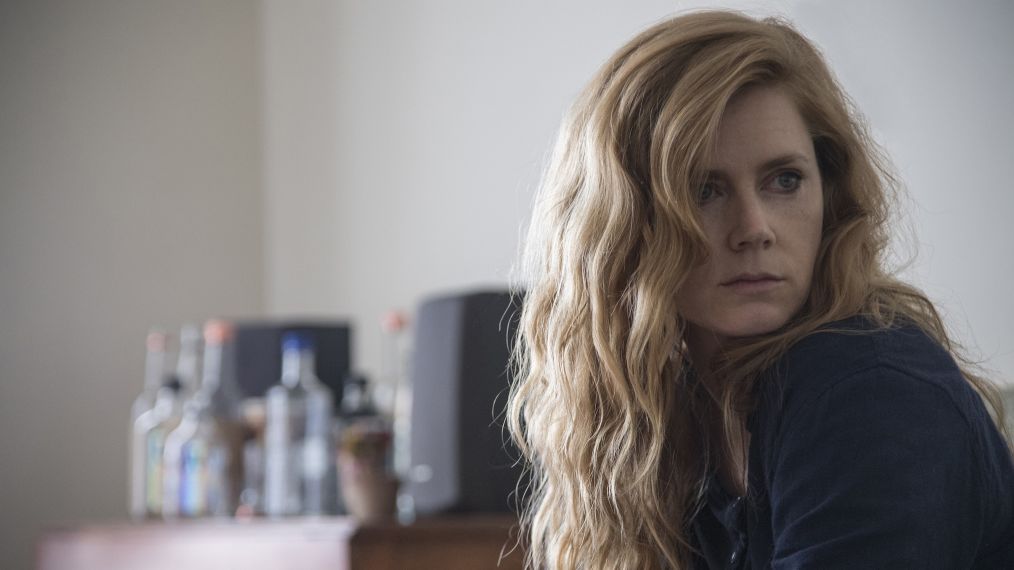 A critical checklist of notable weekend TV:
Succession (Sunday, 10/9c, HBO): This suspenseful episode is what the first season has been building toward: Kendall (Jeremy Strong), no one's favorite son, desperately organizing a no confidence vote to oust his father, the ailing but stubbornly unyielding Logan Roy (Brian Cox), from the head of the Waystar Royco media empire. Blindsiding Logan won't be as easy as it looks on Survivor, and besides, the patriarch is engaged in his own battle of wills with another leader: the U.S. president, who Logan feels may have snubbed him on a visit to D.C. The power plays are going to leave someone on the sidelines, but who?
Evel Live (Sunday, 8/7c, History): Pretty much defines "don't do this at home." This three-hour live event is an homage to Evel Knievel, as motorsports star Travis Pastrana attempts to recreate, and perhaps top, the famed daredevil's most dangerous leaps—including the Caesar's Palace fountain jump that Knievel was unable to complete a half-century ago.
Sharp Objects (Sunday, 9/8c, HBO): Before Gone Girl, there was Camille, the far-gone and emotionally broken heroine of Gillian Flynn's first mystery page-turner, adapted in eight parts by director Jean-Marc Vallée (Big Little Lies). Amy Adams brings a prickly vulnerability to the juicy role of Camille, a St. Louis reporter sent to her Missouri hometown to look into a serial-murder case. The homecoming triggers repressed memories that Camille numbs through vodka and carving words onto her flesh. Her distant mother (the brilliant Patricia Clarkson), queen bee of Wind Gap, swans around her mansion in a cocoon of denial, like a classic Tennessee Williams neurotic. This is Southern Gothic drama at its creepiest.
The 2000s (Sunday, 9/8c, CNN): Seems like just yesterday, and in some ways it was. CNN's latest by-the-decades retrospective tackles the so-called aughts, from tech breakthroughs like the iPhone to the George W. Bush and Obama presidencies. First up: "The Platinum Age of Television," saluting such iconic series as Breaking Bad, The Sopranos and The Big Bang Theory.
Inside Weekend TV: Robert Redford narrates BBC America's Planet Earth: One Amazing Day (Saturday, 9/8c), a fascinating compilation of nature and wildlife anecdotes traversing the globe from sunrise to the darkest hours of the night. … Do not expect punches to be pulled in HBO's Bill Maher: Live From Oklahoma (Saturday, 10/9), the 11th HBO solo stand-up special from the provocative comedian and host of Real Time with Bill Maher, which returns from hiatus Aug. 3. … Do expect tears to flow on FX's extravagantly heartfelt '80s drama Pose (Sunday, 9/8c), when Pray Tell (the smashing Billy Porter) organizes a cabaret for the AIDS ward of a local hospital. … Schedule change alert: NBC has moved Running Wild With Bear Grylls to a new night and time (Sunday, 7/6c). This is where you'll find his latest outing in the Swiss Alps with tennis great Roger Federer, who finds a new use for a tennis ball while scaling a steep cliff. … Getting out of Angelville won't be easy on AMC's garishly ghoulish Preacher (Sunday, 10/9c). Despite Jesse's (Dominic Cooper) warnings, Tulip (Ruth Negga) goes rogue as she plots an escape, while Cassidy (Joseph Gilgun) is in danger of being outed as a vampire, which could have deadly consequences in this superstitious backwater.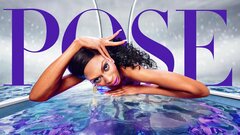 Pose
where to stream