'Preacher's Betty Buckley Is a Scene Stealer as Gran'ma
SHE PLAYS:
Madame Marie L'Angelle, an evil Cajun sorceress and "Gran'ma" to Jesse Custer (Dominic Cooper) on the AMC horror series, Preacher. After fleeing from her years ago, Jesse is back in her clutches because she agreed to resurrect his dead love Tulip (Ruth Negga). "My favorite characters have dark psyches, and she's darker than the rest," says Buckley. "Gran'ma's invaded my dreams. She's cruel and narcissistic."
WHERE YOU'VE SEEN HER:
As teacher Abby Bradford on the 1977-81 ABC dramedy Eight Is Enough. She switched to harder stuff as a former '60s radical on HBO's gritty prison drama Oz from 2001-03. "I came up with the idea of playing the birth mother of Dean Winters's Ryan O'Reilly. We had the same punky hairdo!" she says. Buckley is also a veteran of stage (Broadway's Cats) and the big screen (she played a sympathetic teacher in 1976's Carrie).
WHY WE LOVE HER:
Whether belting a tune or trading quips with Niecy Nash as a patient on HBO's Getting On, Buckley is always committed. But it's her "crazy lady" roles that she digs into with gusto. So it is with Madame L'Angelle. When she caresses Jesse's cheek, cooing, "Gran'ma loves you," a chill goes up your spine.
IF YOU THOUGHT SHE WAS BAD BEFORE:
The next episode finds the witch at her worst. As Tulip and Jesse face the consequences of a failed escape, we'll learn about Gran'ma's twisted fantasy life with servant TC (Colin Cunningham). Try to fall asleep after that!
Preacher, Sundays, 10/9c, AMC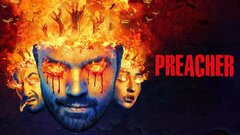 Powered by