What's New When 'Hit The Floor' Returns for Season 4? (VIDEO)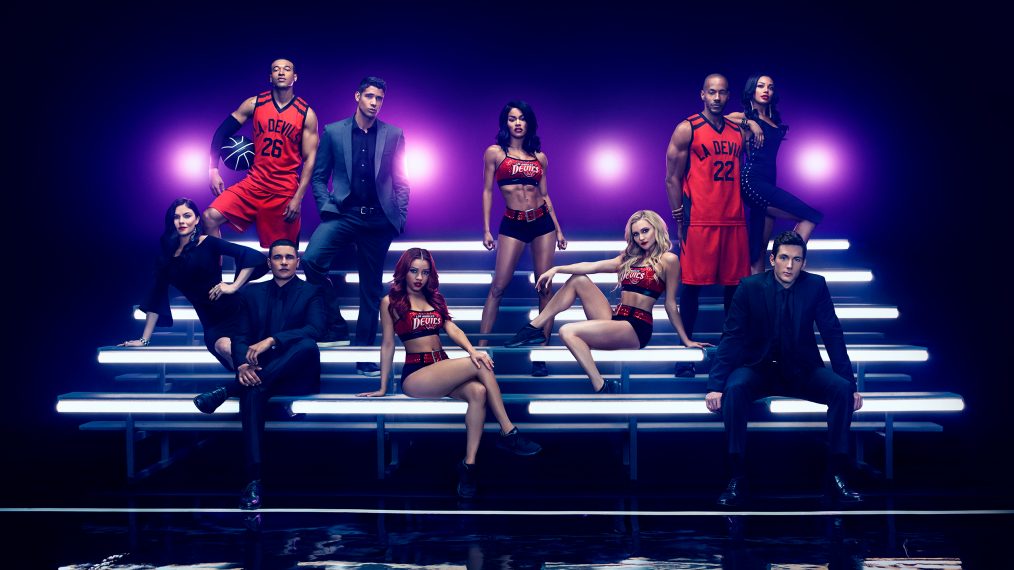 The last time we saw an original episode of the soapy drama Hit The Floor on VH1, it was a two-hour special in September 2016 called "Til Death Do Us Part," and it could've been the end of the beloved series.
Though the special tied up many loose ends, the story is thankfully not over for the Devil Girls and basketball's Los Angeles Devils and Hit The Floor is back! The fourth season kicks off on July 10 and on new home: BET picked up the show from VH1; both shows are Viacom-owned. Still, the same sexy, soapy drama is evident from the early peek we had of next week's season premiere. Some new faces, new relationships and, as always, a lot of Devil Girls shaking it on the court for everyone to enjoy.
See Also
Find out which TV love triangles fans were most torn about over the years!
To find out more about the return of the series, TV Insider grabbed a coffee with executive producer/creator James LaRosa, who gave us all the scoop on what we'll see in this fourth season.
Bringing the show into the fourth season, what was the biggest challenge?
James LaRosa: The biggest challenge of bringing the show back was reassembling The Avengers. We have a large cast and some people were off doing different things and getting everyone back together was our biggest challenge. The good news is that we had most everyone back, which is great. There were a few key people who had other things on their plates and other directions they wanted to go. To me, addressing that was not as big of a challenge, to be honest. Once you have all of your players in place, the writer in you goes, 'Here's how I would do this story, here's a direction I can take it, here are the new characters who can come into play.'
But as the creator of the show, there's an emotional component of going, 'I want to know what happens next with these characters. I want to know what this relationship becomes.' To not be able to do that in some cases was kind of the tougher part. All I could really do was be completely grateful for the people who chose to come back, and I rewarded them, I feel, with exciting stories that, for some of them, are brand new for their characters. Because where is Derek (McKinley Freeman), when you're asking where is Ahsha (Taylour Paige, who does not return); where is Jude (Brent Antonello) when you're asking where is Zero (Adam Senn, who is not back), which we will get into earlier in the season. I don't like to leave fans hanging and so we definitely address all those questions.
How much time has actually passed from the end of season three to four?
A year and a half. I wanted to pick it up in real time and that allowed us to both create story where we're asking questions like, 'What the hell happened in the last year and a half to get us to this place?' And it also gave us an opportunity to introduce new characters, which, if I may say, have fit in rather seamlessly with the ensemble.
You could've used this season as a way to reset the show and really change direction but despite not everyone returning and some new faces, it still very much feels like Hit The Floor.
I take that as a big compliment. As much of a challenge as it was to get our cast reassembled, it was not as big of a challenge to get our writers reassembled and to get our crew reassembled. And so, the show is, it sounds cheesy to say, a family. So when we were coming back there were so many people just on the other side of the camera that were really excited about that because their boss [points to self] is a big goofball. And so, the fact that there's so much consistency behind the scenes helped. I have seen shows do that, where you'll go, 'Okay, well, let's pivot this way. This girl is gonna be our new star. We're gonna kind of re-tell the same storyline but with a different actress playing a different thing. Maybe we can recapture that magic.' And I'm more of a purist. I hate when that happens on shows. I hate when I go, 'Errr the vibe's not the same. The stakes aren't the same. The type of humor isn't the same.'
When you have characters like Kyle (Katherine Bailess) or Lionel (Jodi Lyn O'Keefe) or Jelena (Dear White People's Logan Browning), the audience is invested in their stories. So to suddenly say, 'Oh, that story didn't matter.' No. That story is what influences what they do today. I think that's a really exciting part of season four, is to say, it's a year and a half later but these characters, you've gone through a war with them in the past. Let's see what these characters do now in a structure that is the same. You get our big dance number every episode. You get all of our plot twists, our end-of-episode OMG moments, those one-liners that only Lionel or Jelena or Kyle can say.
**We'll have a post mortem after the July 10th episode airs so be sure to come back to TVInsider to read all about the big things that go down in the season premiere!
Here's an exclusive clip from Hit The Floor's season premiere:
Hit The Floor, Tuesdays, 10/9c, BET.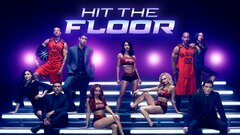 Powered by