Katherine Heigl on How Her New 'Suits' Character Compares to Past TV Roles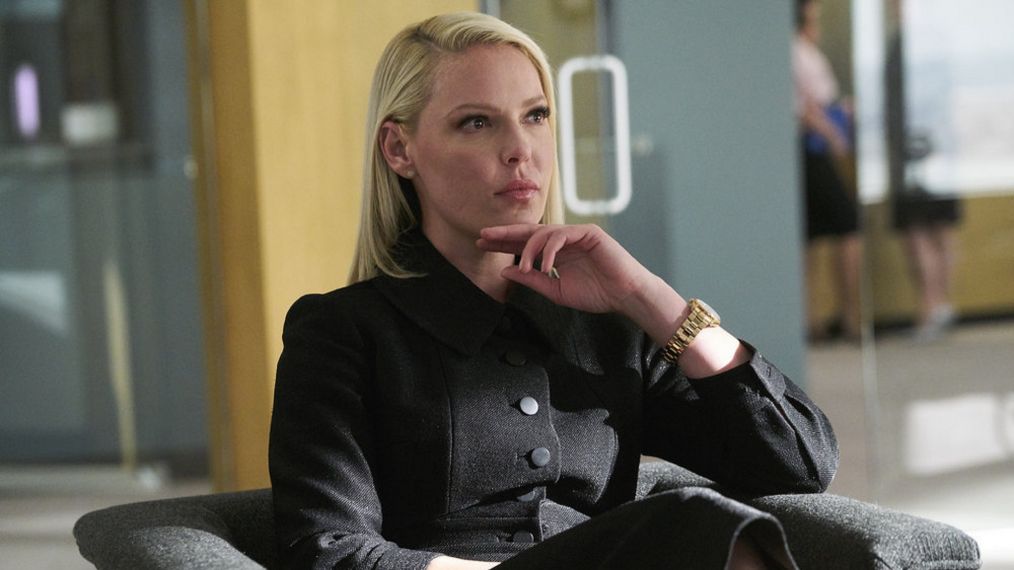 Suits has undergone some considerable alterations for Season 8.
With original cast members Patrick J. Adams and new royal bride Meghan Markle gone (their newlywed characters left New York for Seattle in the Season 7 finale), the stylish legal drama welcomes Grey's Anatomy alum Katherine Heigl as ballsy, abrasive partner Samantha Wheeler, who butts heads with Specter Litt's finest, including star litigator Harvey Specter (Gabriel Macht).
"She tells everybody a different story about her past, so you don't know what the truth is," explains Heigl. "I love that she's an enigma. No one can figure her out."
On the Toronto set, the Emmy-winning actress debriefs us a bit more.
See Also
There's a new woman in town, and she doesn't like nicknames.
I hear you were a Suits superfan before you joined the cast.
Katherine Heigl: Oh, yeah. My mother, Nancy, is my producing partner, and she and I talk about it a lot. She was like, 'You've gotta check out this show!' My husband [musician Josh Kelley] and I binged the first five seasons, and I was obsessed.
So my mom suggested reaching out to Aaron [Korsh, Suits' creator] to see if he'd want to help develop some show ideas we had. At that time, we didn't know that there was going to be a Season 8 of Suits.
This was after the news that Meghan Markle and Patrick J. Adams were leaving?
Right. I thought [the series] might be wrapping up and Aaron admitted on our call that they were doing an eighth season. I was like, 'Oh? Do you need another character? Because I'm available!' I felt nervous asking, because they might be like, 'Hell no, I don't want you on my show.' But he said, 'Are you serious? You would do it?' And I said, 'Are you serious? You'd have me?' And here I am.
When we first meet Samantha, she's kicking ass in a boxing ring. What's beneath her tough exterior?
I can't tell you. [Laughs] She has a past that's very different than you'd think. She doesn't come from where you expect.
How would you describe the tense dynamic between Samantha and Harvey?
It's still fishy. One minute, they're on the same team, the next he's like, 'She's a hot button; I don't know how to handle her.' Harvey wants 100 percent, full-blown loyalty and he's not getting it from her. Samantha doesn't feel like it's her job to be loyal to him or protect him.
See Also
'My character is no shrinking violet!' she wrote on her social media.
Has she developed any relationships that aren't…
Confrontational?
Yes.
Not yet. [Laughs] She's getting there. One of my favorite things about Suits is its heart — these characters are sort of who you wish you were. They can be brash and say the wrong thing, then turn around and go, 'I was wrong, I'm sorry.' I've had a couple of scenes where Sam has done that and I love that about her. It makes her that much more powerful and strong.
Where do you see Samantha fitting in among your past TV roles?
Izzie on Grey's was young but knew what she wanted. She just didn't know how to get it and was insecure. On State of Affairs, my character was the first fierce, in-charge professional I played [Heigl was CIA analyst Charleston Tucker on the 2014–15 NBC drama]. She was the boss, but she didn't have much of a sense of humor.
On [2017 drama] Doubt — which I did with Dulé Hill [who portrays Suits' Alex Williams] — I played a lawyer. Really smart, really powerful, no sense of humor. Sam's a combo of all of them: a woman who was insecure in her twenties and learned from that how to claw her way to the top. And stay there.
What have you learned from playing these women?
It's more about what I've learned from life, you know? I'm 39 now and that means none of the past s**t that used to happen can happen anymore, because I've earned the right to draw boundaries and to be fierce or to speak my mind. I don't know why it took me that long to feel like I've earned it!
Suits, Season Premiere, Wednesday, July 18, 9/8c, USA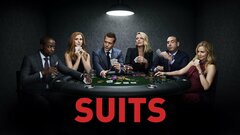 Suits
where to stream
Powered by