'Beat Shazam' $1 Million Winners Talk That Big Moment & What's Next
At the top of every episode of Beat Shazam, host Jamie Foxx always explains that the teams are competing for a chance at $1 million dollars, but we never think it's actually going to happen — until it did tonight!
In the June 26-airing episode of the Fox game show, divorced couple Donna Natosi and Ryan Walton went up against two other teams in a couples-themed episode, featuring an appearance by singer Ginuwine. While trying to identify the biggest hit songs of all time, the two managed to make it all the way to the end, taking home the million-dollar grand prize!
See Also
The DJ takes us inside the Fox summertime staple and shares what life is like with her dad.
TV Insider was able to chat with Donna and Ryan after their big win, and they opened up about how they came to end up on the show together (despite no longer being married), what they thought in that big moment, how they kept their secret, and what they plan to do with the money.
Why did you decide to go on the show together, despite being divorced?
Donna: In conversation, Ryan suggested I apply for the show so I did. In the application, I was asked how I found out about the show and of course, I gave my ex-husband credit.
Ryan: We are both huge music fans. I loved the first season of Beat Shazam so I mentioned to her that I applied and suggested she do the same. She got the callback and the rest — as they say — is history.
Who did you think would be the stronger player going in? Did that turn out to be right?
Donna: I think we both stood a chance at being the strong player, depending on the category. We both brought different areas of expertise to the table. I didn't expect to be handed an '80s category all to myself. That's my specialty!
Ryan: I knew Donna would be the stronger player, but I compliment her talent by knowing a lot of the older tunes. Looks like my assumptions were correct!
Was there a certain genre each of you were stronger in? How did you prepare?
Donna: Yes! I have an unusually deep knowledge of '70s, '80s, '90s, really anything, but '80s hits and disco are my strengths! Ryan was super serious about preparation, so we tested each other on an app called Song Pop where you name the song as quickly as you can to beat the other person. We also created shared playlists in Spotify of music we weren't familiar with to study.
Ryan: My Motown game is strong! I was very confident about '60s music and oldies. I listened to a ton of new pop, despite my musical tastes. I listened to my fair share of Cardi B, Justin Bieber, and Kesha thanks to my wife.
Did you actually think you had a shot at winning the grand prize? Was there a minimum amount of money you were hoping to walk away with?
Donna: Personally, I had no idea. I was just excited that my long-standing useless talent was being put to use. I told my mom before we recorded the show that $200,000 would be enough to help Ryan's parents and pay off my debt from the marriage.
Ryan: I knew if we got a shot at being on the show we would do well. I had an inkling we would make it all the way, but Donna was on fire, so by the third song in the last round, I knew we had it. We just had to decide to go for it or not! I was honestly just happy to be on the show. I had no assumptions on what we would walk away with.
See Also
Plus, what stars will visit!
Have you had to keep this a secret from family and friends? Who knew before the show?
Donna: Yes! We kept it quiet but it wasn't easy! Ryan and I would often text or call each other after the show asking 'did that really happen?' because once we got back from L.A., it almost felt like a dream or something we imagined.
Ryan: My wife came to the taping of the show, so I didn't have to keep it from her, which was a huge relief! I told my mom before she passed away in February. She wasn't in good health, so seeing her excitement when I told her the news was priceless. She showed a brightness I hadn't seen from her in a while.
How did you divide up your winnings — was it 50/50? How will you each spend it?
Donna: We did split it. I am using it to pay off the debt I've been in since we divorced and to buy a place for my mom to open an authentic Northeastern diner down here in North Carolina. She's been a waitress for over 30 years so I'm excited to be able to give her the opportunity to get off of her feet!
Ryan: We are splitting the money 50/50. I plan to use my winnings to provide for my growing family — I have a 9-year-old son and 4-month-old daughter — and to help with expenses for my newly widowed father. My dad has been through a lot and this will help ease the burden financially.
What advice would you give to future contestants?
Donna: Go for it! Regardless of outcome, the experience is enough to make it worth trying!
Ryan: No matter what, don't doubt yourself! It is not an easy show to get on. So constantly listen to music even if it's not your favorite genre. You may find yourself loving an artist you wouldn't have otherwise listened to.
Beat Shazam, Tuesdays, 8/7c, Fox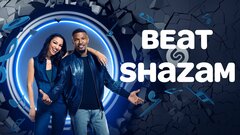 Powered by