'Beat Shazam' Host Jamie Foxx Teases What's New in Season 2
At an L.A. studio, Jamie Foxx sits at a piano playing tunes from across the decades — all by heart.
He's taping promos for his family-friendly name-that-song game show, Beat Shazam (based on the app). The Oscar winner — who says as a host he's a "cool mix" of Chuck Woolery, Richard Dawson, Arsenio Hall and Johnny Carson — pauses to wax lyrical.
See Also
The game show is back for a new season in May. Take an exclusive look!
What's new in Season 2?
My daughter Corinne joins as DJ. She can always tell when a song's going to be a hit. She turns me on to other music. [Says Corinne: "We both love hip-hop, but I throw him with my alternative/indie bands and the skinny-jeans boys."]
What stars will visit?
Smokey Robinson — he's at the top of the food chain. Shaq, Michael Bolton, Demi Lovato — Corinne's excited about her.
Speaking of excited, ever have to bleep a player?
One grandma we bleeped a lot. [Laughs] People surprise you. You think a little elderly lady from South Carolina doesn't know hip-hop? Music touches everybody.
Beat Shazam, Season 2 Premiere, Tuesday, May 29, 8/7c, Fox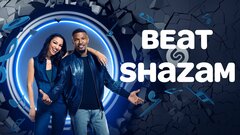 Powered by