Could Monica Return to 'Blue Bloods'? Tamara Tunie Weighs In & Teases New 'Dietland' Role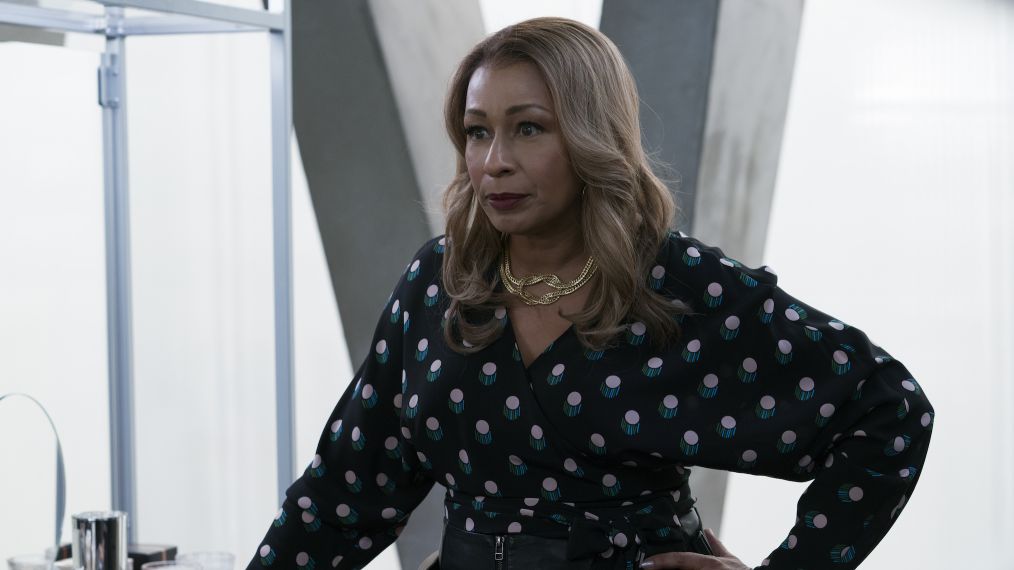 Tamara Tunie is known for her steadfast roles as compassionate and intelligent medical examiner Melinda Warner on Law & Order: SVU and savvy attorneys Monica Graham on Blue Bloods and Jessica Griffin on As the World Turns. And now, she's departed from these types of parts to portray Dietland's mysterious Julia Smith, a beauty product maven carrying some secrets.
In tonight's episode, "Plum Tuckered," Julia lends support to Kitty Montgomery (Julianna Margulies, The Good Wife), the narcissistic publishing magnate of women's magazines. However, viewers will learn as the series unfolds what Julia's true motivations are.
Tunie chatted with TV Insider about Dietland, her recent trip to the Monte-Carlo TV Festival, Blue Blood's decision to kill Monica, and her fondness for her years on ATWT.
How was your trip to the recent Monte Carlo-TV Festival?
Tamara Tunie: It was fantastic, really great. I've been to the south of France and the Riviera, but this was the first time I'd ever been to Monte Carlo. It was all exciting and the highlight was the actual awards ceremony where they showed some of the TV programs from around the world. Many of the documentaries that were nominated are just amazing. There are people out there putting their lives at stake in order to bring awareness to what's going on in the world. That was humbling. I want to watch them all because they're all important.
It's appropriate that Law & Order: SVU was at the festival this year because that show helped set the stage for people to talk about issues related to #MeToo movement.
That's absolutely true. So many things led up to the #MeToo movement. I certainly feel like SVU had moved things up a rung on the ladder as has Mariska [Hargitay, who plays Olivia Benson]'s nonprofit organization Joyful Heart. The NO MORE [PSA campaign] that her company did was another rung on the ladder. Now, things are all out on the table.
Dietland is addictive! It's the story of Plum Kettle's (Joy Nash) journey to self-acceptance yet it's also part murder-mystery. What attracted to you to the role of Julia, who is a bit of a departure from your other roles.
It's a huge departure, which is one of the reasons I was chomping at the bit to do this part. I've never played a character like Julia before. She's kind of wearing this mask. We're not quite sure what's going on with her. One minute, she's a bit wacky and the next, she's as serious as a heart attack. It's exciting and scary to play her because this is really different! As actors, that's what we hope to do. If you're not terrified when you're stepping into something new then you're playing it safe. So why do it? This role forces me to step out of my comfort zone and I love that.
Did you read the book the series is based on by Sarai Walker?
I did when the show was first presented to me. I read the first script, talked to Marti [Noxon, executive producer/writer], and downloaded the book to my Kindle. It was a real page-swiper! She sent me more scripts to read and I thought this is really fantastic. On so many different levels, there's so much going on. As the season progresses, more and more layers are peeled away. I think of the show like an onion. The show and the book are very compelling. Marti and the writing team see the end of the book as a beginning and have spun out so much beyond while still staying true to the story.
What is your favorite part of playing Julia?
My favorite part is what she's not saying. When you see her, you end up asking, 'What's going on there? There's something else. There is more there and I need to stay with this till I found out.' It's very fun playing that.
Blue Bloods fans were shocked when your character, district attorney Monica Graham, was fatally shot last season. Was that a nod to all those years of cutting open bodies on SVU? Were you just too busy to continue on in the part?
[Laughs] I'm never too busy, darling. I was actually on the set of Dietland when the Blue Bloods producer/writer called me and told me. He said, 'Every few years we have to shake it up where somebody dies and this time it has to be you.' When I got on set I said to him, 'I have two words to say: witness protection!'
Yes! Just like Alexandra Cabot (Stephanie March) on SVU!
Right! Exactly! You feel me! We think Monica's dead but we never saw a funeral or saw her in the casket. You never know! We may see Monica again.
Next, you have the TV movie Black Earth Rising, co-starring John Goodman.
Yes. It's a political thriller. I play a woman who is the assistant secretary in the Bureau of African Affairs. Without giving too much away, she is drawn into the story because of an incident that happened with a colleague in London, who is dealing with some war crimes. Hugo Blick (The Honorable Woman) is the writer and director. He's one of the most brilliant people on the planet.
Daytime's always been ahead of the curve. ATWT headwriter Hogan Sheffer wrote a story in which your character Jessica and her boyfriend Marshall (Lamman Rucker) had a sexual encounter one night, only each saw it from a very different perspectives.
I remember that storyline very, very well. Lamman Rucker and I are friends and it was very difficult for us to play those scenes and the aftermath. It was brilliant the way the writers really dug into the different points of view of the same incident. As the World Turns was so far ahead of the curve on so many things. If that storyline were to happen now, it'd be very, very relevant and be a part of the conversation. I think that storyline was also a rung on the ladder, too. It helped lead to where we are today.
I'm very, very proud of my tenure on As the World Turns. Not only that particular subject, but also the [interracial] marriage between Jessica and Duncan (Michael Swan) that Douglas Marland wrote. Also, how they dealt with that topic where it wasn't [organized hate groups] showing up on their doorstep, rather it was more insidious — the people Jessica and Duncan knew and loved were having objections.
It was Lisa (Eileen Fulton)! In time, she confronted her issues and accepted Jessica and Duncan.
Yes, I loved the way that it was handled. Those stories were brilliant, smart and they had people talking. Audience members saw it differently, too. That's what's wonderful about really great art. It stirs the pot, blows things up, disrupts things, and makes you look at them in a different way. I would say that, certainly, Hogan [Sheffer] was definitely a product of Douglas' legacy. Hogan sat at the feet of the master, if not literally, looking at how Douglas Marland wrote his stories and how he would weave different characters in and out of his tales. Douglas was a master, and Hogan certainly took a page from Douglas' book.
Dietland, Mondays, 9 PM, AMC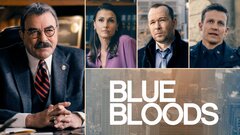 Powered by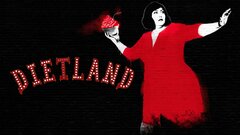 Powered by