Alanna Ubach on 'Legally Blonde 3,' Her 'Dietland' Role & End of 'Girlfriends' Guide'
Summer might be downtime for a lot of people, but not TV veteran Alanna Ubach.
The actress stars as Abby's (Lisa Edelstein) friend Jo in Bravo's Girlfriends' Guide to Divorce, which is preparing to say goodbye as it kicks off its fifth and final season on Thursday, June 14. Meanwhile, things are just getting started over at AMC's Dietland, on which she makes her debut on June 11 as Marlowe Buchanan, a former sitcom star and feminist activist.
TV Insider spoke with Ubach about the importance of both series, and also got the scoop on whether she'll reprise her role as Elle Woods' bestie Serena in the recently-announced Legally Blonde sequel. Plus, a nostalgic look back at one of her first roles in Sister Act 2!
So what can fans expect from Jo in the upcoming Season of Girlfriends' Guide to Divorce?
Alanna Ubach: When it rains, it pours! Dysfunctional men from her past keep showing up and boy oh boy, does she have a lot of lovin' to give! She's the Santa of emotional giving.
Was it bittersweet saying goodbye to the cast and crew since this is the final season?
I was pregnant and very hormonal. It didn't hit me until I was packing my last suitcase in Vancouver to head home. Suddenly, I burst into tears for what seemed like a few hours! I just couldn't stop. Then after a hot shower and some warm almond milk, I was fine. I became quite close with those gals. I like to text stalk them with photos of my son.
You'll be appearing in AMC's new series, Dietland. How does your character, Marlowe Buchanan, compare to past characters you've played?
In all honesty, I have never met anyone like her. I think that's what really drew me to her. I couldn't quite figure out what her essence was until I met the beautiful Ms. Joy Nash [who plays Plum Kettle]. We blocked the first rehearsal and I was so moved by her sincerity and warmth. That's when it came together. Marlowe, I mean. Her essence is ultimately Joy's choir.
Why do you think this show is so important right now?
There's this modern wave of women and men that will not tolerate indecency in any shape or form. These people are laying down a powerful foundation for the world that my son will be living in. Dietland is a part of this movement and I'm honored to bring this into my legacy as a performer.
You've worked with Dietland and Girlfriends' Guide showrunner Marti Noxon on a number of projects now. Are you two close? Why do you continue to work together so well?
Marti is a fairy godmother to me. She's been 'Bibbidi bobbidi boo'ing' my career for the past four years. She's a force of nature and I'm grateful she trusts my work. I certainly trust hers! She has this wild ability to create these playgrounds that actors haven't played in before.
Word broke this week that Reese Witherspoon has signed on for Legally Blonde 3. Is there any update you can share on this? Where do you think Serena would be in 2018?
Isn't that remarkable? I'm so jazzed I can't see straight. Serena was quite the athlete/Laker girl. Maybe she cut an album and is now a judge on American Idol? Divorced Joseph Pilates' great-great-grandson? Engaged to Jack LaLanne's great-grandson?
I have not seen a script yet, but [writers] Karen [McCullah] and Kiwi (Kirsten Smith) are genius magicians (without ponytails, of course — they're women). I can't wait to see what they've whipped up. Reese [Witherspoon]! Jessica [Cauffiel]! [Jennifer] Coolidge! What a party this is going to be! I'm shining my toe bells already!
Why do you think a movie like Legally Blonde is important in this current climate?
Legally Blonde was the pioneer that changed the physiology of our 20-something brains. Blondes can be highly intelligent, ambitious, Harvard-educated, eccentric, warm, fuzzy, approachable, and sexy… and yes, they do have more fun (especially with their best friends, Serena and Margot). [Laughs].
This December will mark the 25th anniversary of the release of Sister Act 2, which seems to have gotten new life through cable airings. What sort of memories do you have working on that film and with people like Whoopi and Lauryn Hill?
The bottomless talent of Whoopi and Lauryn. I remember being very starstruck with Whoopi after watching her one-woman show on HBO. She blew me away and she was a sweetheart on the set, very warm and down-to-earth. Lauryn was an old soul. I can't wait until my son is old enough to watch it!
Girlfriends' Guide to Divorce, Season 5, Premieres Thursday, June 14, 10/9c, Bravo
Dietland, Mondays, 8/7c, AMC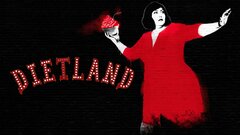 Powered by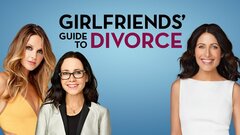 Powered by