Will Stabler & Barba Return to 'Law & Order: SVU'? Mariska Hargitay Weighs In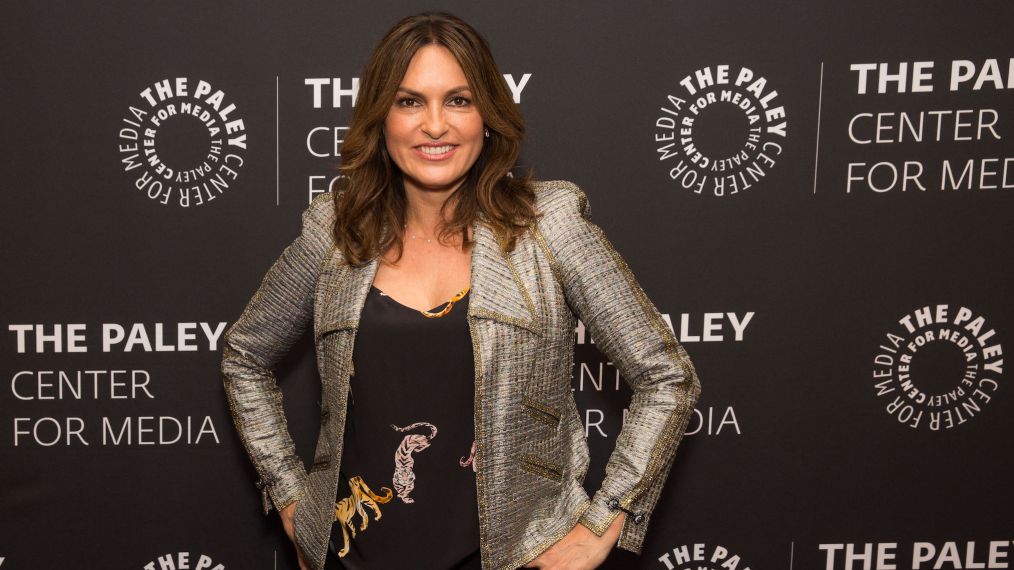 Next season, Law & Order: SVU is going to tie both Gunsmoke and Law & Order as the longest running primetime television drama, but the venerable NBC crime series isn't sticking around to tie (and break) records. The show's creative team is heavily invested in continuing to tell compelling stories, advocating for sexual assault victims everywhere.
On Monday, Bob Greenblatt, Chairman, NBC Entertainment, moderated a panel at the Paley Center for Media in Beverly Hills with program creator Dick Wolf and series star Mariska Hargitay (Lt. Olivia Benson), who also serves as the show's executive producer.
See Also
From Munch to Cragen to Dr. Huang.
The Emmy-winning actress spoke to TV Insider prior to the panel about why Olivia stays in the field, who might be coming back for a guest appearance next season, and more!
How important is it to you that Olivia, despite being the squad's leader, is out in their in the field, tracking down perpetrators?
Mariska Hargitay: Very. I think she can't help herself. She is so invested — like I am! I always like to fix everything because I've been there the longest. Also, as a producer and a mother, that's our job. I've been doing it so long and I feel protective. [Olivia] needs to make sure her guys are safe, but there's something in her you that makes her feel she can do it better. [Olivia] needs to be in the field. She needs get through to the victim because she thinks there's a direct line with the survivor and herself.
The compassionate support that the detectives brought and continue to bring victims on SVU likely played a role in #MeToo. What do you think?
I've had many survivors say, 'I wish Olivia had been the detective on my case.' That's something I've heard for 20 years.
See Also
The actress also spoke with TV Insider about the show's groundbreaking renewal at the NBC Upfronts.
How quickly can a headline in the real world make its way to air in an SVU episode?
That's a good question. I believe within three months. We write it and we do it.
Has there been something that's occurred in the real world that you haven't gotten onto the show yet?
Yeah. But I can't tell you yet because we're doing it. We're just doing it! And there's nothing that we can't talk about now because the culture has changed.
What's the value of bringing back past favorite characters? It's always an added bonus when viewers see a promo that will indicate, for example, Stephanie March is returning as Alex Cabot.
People have grown up on the show. This is three generations now. I'll see a 13-year-old, a 23-year-old, and a 33-year-old who have all grown up on the show. There's a familiarity with characters they know and trust. They know our relationships are still intact. They know that we're still fighting the fight. There's still so much value. It's soothing for an audience's soul to know that the guys are still fighting the good fight. And they're all fantastic and great actors. We all have chemistry. We just do.
Will Raúl Esparza (Assistant D.A. Rafael Barba), who exited last season, be back?
Yes. I can promise you that.
What about Chris Meloni (Happy) returning for a guest spot as Elliot Stabler for the 20th anniversary season? Fans have loved you two together since day one.
I don't know anything, but I think SVU is going to go on for a while. He's on a show right now and he's super 'happy' — literally — he's happy, I'm happy. I'll speak for myself: I think it would be fun to have 'one last hurrah.'
And what about also seeing, as Elliot often referred to his family, 'Kathy and the kids'?
I would love to see Kathy and the kids! Let me thank you [for that suggestion]. I'm going to work on Kathy and the kids! In real-life, [Isabel Gillies, who plays Kathy] is one of my best friends.
Law & Order: SVU, Season 20, Fall 2018, NBC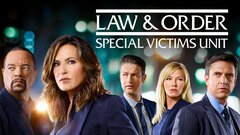 Powered by