Will Mindy Kaling Guest Star on 'It's Always Sunny in Philadelphia' Season 13?
Is this the one where the gang meets Mindy Kaling? A photo tweeted out by the actress has fans wondering if the Office alum could be stopping by It's Always Sunny in Philadelphia next season.
The post in question shows Kaling sitting on a couch reading a stack of papers, and scrawled across the front of the papers is the Always Sunny title — a script, no doubt. "It's always sunny when you're visiting your friends on @alwayssunny #Season13," she captioned the image.
It's always sunny when you're visiting your friends on @alwayssunny #Season13 pic.twitter.com/5LxgymfTSG

— Mindy Kaling (@mindykaling) June 19, 2018
The long-running series has been making viewers laugh since 2005, if this appearance were to pan out, fans have noted that it would be the comedy mashup of the century. Some have even suggested having Kaling reprise her role as Kelly Kapoor from The Office.
That idea is entertaining to consider. Either way, it makes sense for Kaling to pop up on the FX show since series regular Glenn Howerton guest starred on her series, The Mindy Project. And Howerton recently made the move to NBC for A.P. Bio, which has been renewed for a second season.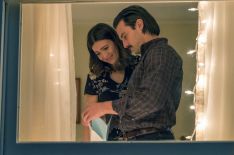 See Also
And Wednesday night has become 'Chicago' central.
Since Howerton's new show began, fans have speculated about his involvement in Always Sunny's upcoming Season 13, as well. Hopefully, some exciting news is still on the way.
But that's not all the proof we have of Kaling's guest spot! In a now-deleted photo posted to Rob McElhenney's Instagram, you can see the Champions star with the cast on set. "We're proud to announce the new member of the gang," the caption began.
Mindy Kaling is now apart of its always sunny??? I disapprove but I trust the gang pic.twitter.com/14Jnm5S6gk

— dutch (@d_abrahamsen15) June 18, 2018
See what fans have to say about the potential guest star below.
— Amanda 🌻 (@amandarenea_) June 19, 2018
Them: 'Infinity War' Is The Most Ambitious Crossover Event In History
Me: pic.twitter.com/kVXGFtvd3h

— Emma Sisk (@sanfransisk0) June 19, 2018
WHEN YOUR WORLDS COLLIDE 😆🎉 https://t.co/Lk3cI2pjpy

— Ish (@IshiTheTa) June 19, 2018
If Mindy Kaling is on It's Always Sunny in Philadelphia I will be happier than I've ever been, just saying https://t.co/jYP0u7eZmj

— Holly (@Holly11599) June 19, 2018
Mindy Kaling on always sunny? Yes please

— Wendy (@WendEclair) June 18, 2018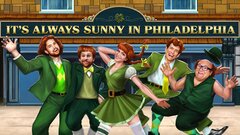 Powered by