'The Bachelorette' Episode 4: Becca Ain't Here for Liars (RECAP)
[SPOILER ALERT: This recap features spoilers from the Season 14, Episode 4 of The Bachelorette.]
After two ambulance trips and a lot of fights, fans thought last week's episode of The Bachelorette was one of the most over-the-top ones to date, right? Um, maybe not so much.
After all, Jordan isn't about to let anyone be the center of attention who isn't him, and overall, this might just be the most dramatic group of male contestants this show has seen in a very long time.
See Also
Lincoln Adim groped and assaulted a woman on a New York cruise in 2016.
Between Jordan's golden booty shorts, Jean Blanc's dramatic exit, and Garrett's reveal on his first one-on-one date with Becca, there wasn't a dull moment to be found this week. And now that the group has taken Utah by storm, things definitely aren't cooling down anytime soon.
Here's what you missed this week on The Bachelorette:
David's Triumphant Return
After he fell out of a lofted bed and literally smashed his face last week, we weren't sure if David would be able to return to the mansion.
But he totally did — even if he was a little worse for the wear. He showed up with bruises and a bloody eye, but he also had a rose from Becca that meant he could go to bed early instead of sticking around for the ceremony. Who can put a price on that?
Who needs golden underpants anyway? #TheBachelorette pic.twitter.com/ROCSbqX81r

— The Bachelorette (@BacheloretteABC) June 19, 2018
At the rose ceremony (which inconveniently carried over from last week's ep), Becca had to say goodbye to a few of her guys.
And if you were concerned, of course Jordan got to stay, while Mike and Ryan went home.
A First Date
After his Instagram controversy, Garrett's been getting a lot of side-eye from Bachelor fans, but Becca's remained unfazed and now we understand why.
It was only heart eyes from her. The couple went shopping and visited the Olympic park in Utah during their one-on-one date, and Becca kept repeating that she felt "at home" with him — which is pretty much exactly what she said on night one, when she gave him the coveted First Impression rose.
See Also
Season 14 is all on Kufrin's terms.
After their day filled with cute adventures (and bobsledding), they ended their night with a private dinner in a cozy cabin.
Garrett ended up opening up about his previous marriage and divorce, which happened only two months after the wedding. That might have scared some people off, but ultimately, Becca didn't seem that spooked.
Things got emotional when he spoke about the emotionally abuse that happened in the relationship. They teared up together and she gave him the date rose.
P.S.
Lincoln blew the audience's mind when he admitted he thinks the earth is flat. No, really. That's what he said.
The contestants this season, you guys.
I Love You, I Love You Not
During the cocktail party that followed the group lumberjack date, Jean Blanc gave Becca a customized bottle of perfume and admitted he was falling in love with her.
Becca reacted the way you'd expect someone to react after hearing the L-bomb from someone they met a few days ago — with shock and a bit of WT actual F.
See Also
Particularly frontrunner Garrett, who has 'liked' social media posts mocking the trans community, immigrants, and more.
Becca explained that they seem to be on totally "different wavelengths" and thought it'd be best if he left.
To make matters worse, Jean Blanc took back what he said and told her he didn't mean it. He uttered the words because he thought that's what she wanted to hear.
Ohhh, hell no.
Becca saw Jean Blanc out and returned to the rest of the men. Her confidence in the group and trust in the Bachelorette process was completely shaken.
She told the remaining guys she was "mad" and felt "disrespected," so she ended the night early.
Wills To The Rescue
Becca had a one-on-one date planned with Wills and she wasn't going to let what happened with Jean Blanc ruin their experience.
The two had a fun time on snowmobiles but Becca admitted she was feeling "off."
See Also
'I can't fault anyone for what they believe,' she says.
During dinner, Wills broke down his walls and told her about a former failed relationship and how blindsided he was when it ended.
He eased her anxiety and ended up with a rose.
Cut To The Chase
Becca felt clearheaded and decided to cancel the traditional cocktail party before the rose ceremony.
After a faster than usual process, Nick and Christon didn't receive roses.
And the upcoming location on next week's episode? Las Vegas, baby!
The Bachelorette, Mondays, 8/7c, ABC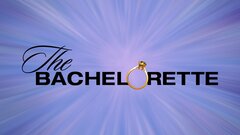 Powered by