Ellen DeGeneres & More Highlights From Netflix's 'Comedians in Cars Getting Coffee' Season 10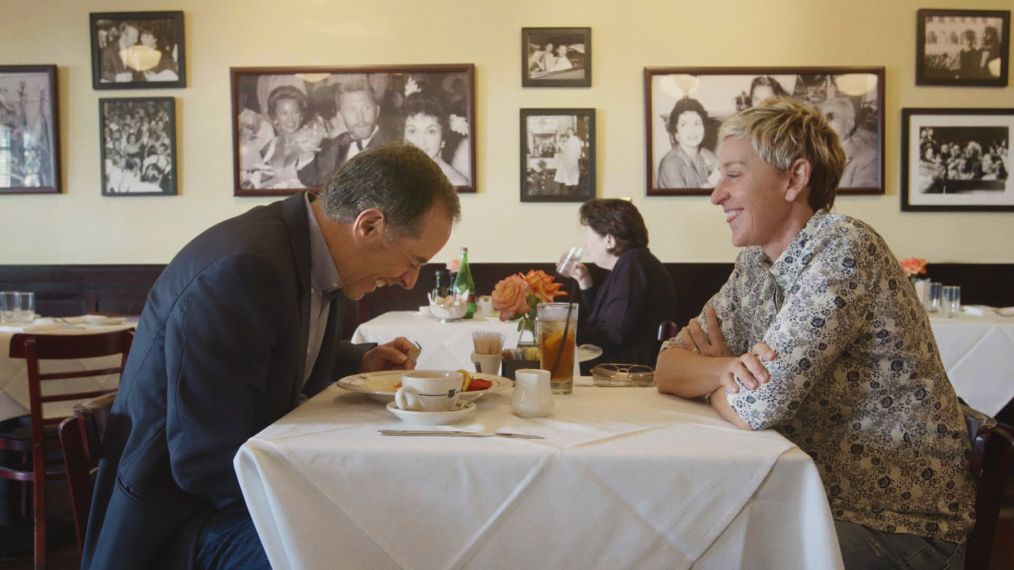 Throw two funny people in a car, give 'em enough java to kill a houseplant and it's bound to be a riot.
That's the idea behind Jerry Seinfeld's Comedians in Cars Getting Coffee, which premieres Friday, July 6 on Netflix. Here are some highlights from the latest crop of caffeinated conversations.
Alec Baldwin
New Yorkers Seinfeld and Baldwin talk about friendship while heading to their native Long Island in a blue 1974 BMW. "It's like Same Time, Next Year," Baldwin explains of their infrequent meet-ups. "We get together and have, like, a ravenous affair, and then we don't see each other."
See Also
Jerry Seinfeld weighs in. Plus, an update on 'Comedians in Cars Getting Coffee.'
Ellen DeGeneres
Riding shotgun in a 1977 Toyota FJ40 Land Cruiser, DeGeneres recalls her 1986 spot on The Tonight Show Starring Johnny Carson. Her only regret? The tent-like blouse she wore. "You know who guided me — and that was a big mistake — was Sinbad," she says.
John Mulaney
"New York looks good in gray," Mulaney says from inside a 1969 Alfa Romeo Giulia Super while looking at the overcast sky. L.A., he adds, is ugly when it's not sunny. "Like a hooker in the rain," Seinfeld quips. Mulaney then cracks, "That's what the seal of the City of Los Angeles says!"
Comedians in Cars Getting Coffee, Season Premiere, Friday, July 6, Netflix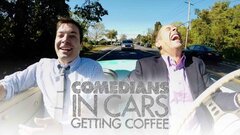 Powered by