Jerry Seinfeld Teases a 'Seinfeld' Revival & More During 'Ellen' Appearance (VIDEOS)
Love it or hate it, Seinfeld definitely made its mark during its nine seasons on the air, and it continues to gain fans through syndication. So with all of the '90s reboots in the works, why wouldn't they consider bringing it back?
Jerry Seinfeld's Ellen appearance on Tuesday, February 13, yielded some hefty hope for fans of the sitcom, as the comedian revealed a Seinfield revival is an actual possibility.
Seinfeld was on the daytime show promoting an upcoming episode of his streaming series, Comedians in Cars Getting Coffee, which features host Ellen DeGeneres as the guest. The show, which originally appeared on Crackle, made the move to Netflix in January.
While chatting up Ellen, Seinfeld shared a special clip from their episode together. Watch it below:
Now in its tenth season, Comedians in Cars Getting Coffee is still gaining momentum, which is what likely brought it to a new audience on Netflix. Fans are hoping the same can happen with his first show, which ran from 1989 to 1998, and remains one of pop culture's most beloved series.
Sure, mini-reunions between the star and castmates Julia Louis-Dreyfus, Jason Alexander, and Michael Richards have happened in the past—most notably on Larry David's Curb Your Enthusiasm. But with most of the cast still working on TV, and the final season of Louis-Dreyfus' Veep on the horizon, it seems like now would be the perfect time to consider the real deal—especially after NBC's other successful revival, Will & Grace.
See what Jerry had to say about the possible revival in the clip below:
This might only be a hint of possibility, but fans can dream, right? We sure wouldn't mind bumping into familiar faces at Monk's Café in the near future.
Seinfeld, Streaming now, Hulu
Comedians in Cars Getting Coffee, Streaming now, Netflix
The Ellen Show, Weekdays, ABC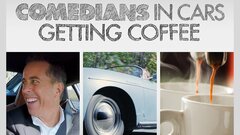 Powered by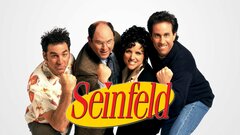 Powered by