Streisand Library on Netflix, 'Goliath' Returns, '12 Monkeys' Final Season
A selective critical checklist of notable Friday TV:
Barbra-Palooza: (streaming on Netflix): This news is like buttah to the legion of Barbra Streisand fans. Having presented her most recent concert special (Barbra: The Music… The Mem'ries… The Magic!), Netflix now becomes the streaming home for the legendary singer's archive of acclaimed TV specials from the 1960s onward: My Name Is Barbra, Color Me Barbra, Barbra Streisand: A Happening in Central Park, Barbra Streisand and Other Musical Instruments and concert specials from 1994 and 2001. As a bonus, a special edition of her 1976 movie remake of A Star Is Born (not to be confused with this year's Lady Gaga version) is also part of the package, featuring new musical footage.
In tangentially related news, Netflix also launches a second season of its successful Queer Eye reboot, episodes of which would be an enjoyable break from a Barbra marathon.
Goliath (streaming on Amazon Prime Video): He'd rather drink than fight, but beach-bum lawyer Billy McBride (Billy Bob Thornton, reprising his charismatic Golden Globe-winning performance) is back in business for a second season of the entertaining crime drama. Taking the case of a friend's teenage son, framed for a drug-related double murder, Billy soon finds himself tangling with a Mexican cartel and corruptiong within the LAPD and a mayoral campaign. Go get 'em, Billy.
12 Monkeys (8/7c, Syfy): TV's wildest time-travel fantasy calls it an era with a fourth and final season, airing in three-hour blocks for three weeks, with a two-hour series finale set for July 6. In this last leg of Cole's (Aaron Stanford) and Dr. Railly's (Amanda Schull) quest to stop the Witness from unleashing a plague on the world, they zip back further in time than ever before.
Inside Friday TV: Netflix's The Ranch returns with the first 10 episodes of its third season, during which Rooster (Danny Masterson) will fly the coop. The actor was dropped from the series following accusations of sexual misconduct… Comedy Central's Trevor Noah is the initial guest on PBS's Breaking Big (8:30/7:30c, check local listings at pbs.org), a new series profiling contemporary figures in media, politics and popular culture. Carlos Watson is the host… Cinemax's C.B. Strike (10/9c) wraps the three-part adaptation of Robert Galbraith's (aka J.K. Rowling's) The Cuckoo's Calling, with Strike (Tom Burke) and invaluable sidekick Robin (Holliday Grainger) unraveling the murder of supermodel Lula in a classic denouement. Next up: a two-part dramatization of The Silkworm… The first-season finale of Wyatt Cenac's Problem Areas (11:30/10:30c, HBO) takes a look at America's underpaid teachers and concludes the host's season-long study of policing with a story on Cincinnati's "collaborative agreement" between the city's police department and its African-American community.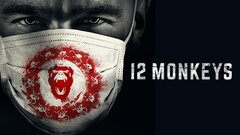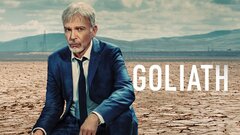 Goliath
where to stream