In Which 'Outlander' Location Do You Belong? (QUIZ)
There's no arguing that the stars of Outlander are a stunning sight to behold — but the gorgeous locations setting their scenes don't hurt either.
You have the rolling emerald hills of Scotland in Season 1, the lavish palaces of Paris in Season 2, the exotic beaches of Jamaica, and the modern city of Boston in Season 3. This show has truly taken fans across the globe. (Interestingly enough, the Paris, Jamaica, and Boston scenes weren't actually filmed on location but rather in areas like Prague, South Africa, and Scotland.)
See Also
The show's fourth season premieres in November.
Thankfully, the crew behind the Starz series is so good at their jobs, viewers can't help but feel transported to locations that make up Jamie (Sam Heughan) and Claire's (Caitriona Balfe) love story.
Take the quiz below to find out where you belong in the world of Outlander.
Outlander, Returns November 2018, Starz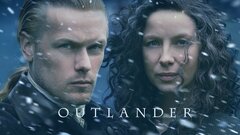 Powered by