'Sense8' Series Finale, Jewel Transforms on 'Undercover Boss,' NBA Finals Game 4
Sense8 (Netflix, Streaming): After Netflix pulled the rug on this trippy sci-fi series last year after only two seasons, they responded to fan backlash by green-lighting a two-hour concluding installment, which airs tonight. The final episode brings a satisfying end to the stories of all eight people sharing unexplainable mental and emotional connections, including Indian bride-to-be Kala (Tina Desai) and German safe-cracker Wolfgang (Max Riemelt).
The Pulitzer at 100 (IndiePlex, 12:30/11:30am c): This 2016 documentary film takes you inside the minds of great musicians and writers — including playwright Tony Kushner — who've taken home the arts and journalism award. Winners reflect on what the Pulitzer means, while celebrities such as Natalie Portman read excerpts from honored works.
Undercover Boss: Celebrity Edition (CBS, 8/7c): This week, the show heads to Nashville where Grammy Award nominee Jewel goes undercover as "Andrea," a bubbly brunette from New Jersey. While in disguise, she tries to recruit musicians and artisans for her Handmade Holiday Tour. She's also forced to fake a bad singing voice at an open mic night, which is rife for comedy.
Just Another Immigrant (Showtime, 9/8c): Two episodes of this half-hour comedy will air tonight, introducing UK stand-up comedian Romesh Ranganathan as he moves his family — his wife, his three kids, his Sri Lankan mother, and his uncle — to Los Angeles. The docuseries will follow Ranganathan as he tries to build a successful career and home life in their new U.S. hometown — a true story of a modern immigrant family.
2018 NBA Finals (ABC, 9/8c): With the Golden State Warriors up 3-0 in the best of seven games in the 2018 NBA Finals, Game 4 is their chance to eliminate LeBron James and his Cavaliers, and capture the NBA championship. Or will Cleveland make a last minute comeback?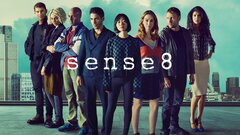 Sense8
where to stream
Powered by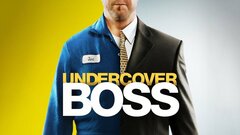 Powered by