Sportscaster Mauro Ranallo Hopes to Save Lives With Showtime Doc 'Bipolar Rock 'N Roller'
Mauro Ranallo provides the soundtrack to some of the biggest fights in the world of boxing, mixed martial arts and professional wrestling. Yet despite everything he has seen during his prolific career, it's the combat sports broadcaster's lifetime battle with mental illness that has been the biggest fight of all.
The voice of Showtime Championship Boxing, Bellator MMA and WWE NXT brings his struggles with Bipolar Affective Disorder to the forefront in the powerful new Showtime Sports documentary Bipolar Rock 'N Roller.
Titled with the moniker the Canadian gave himself as a broadcast personality and DJ, the film makes its May 25 debut fittingly during Mental Health Month, which is dedicated to raising awareness of mental health. And with this documentary, Ranallo wants to raise that same awareness by letting viewers take a real, unflinching look at what mental illness does to people.
"This is often perceived as an invisible illness," Ranallo told us.
"The fact that I'm not on crutches with a broken leg or I'm not in a wheelchair or take insulin for diabetes or are on chemotherapy for cancer, people tend to feel this illness is all in our imagination. That we are doing it for attention or trying to manipulate people. That is the furthest thing from the truth.
"I want people to be uncomfortable. I want people to be severely impacted by what they see. I want them to realize that there needs to be more understanding, compassion and more resources and communication. And less of, 'You can snap out of it. You're lazy. Get out of bed.'
"It's about time we just shut up and listen to people who have something to say about their illness, especially men. We are losing way too many people around the world."
The emboldened 48-year-old wants to erase the stigma attached to mental illness. Although there is much work to be done, he feels there is some modicum of change. The conversation is growing louder.
Ranallo, who was diagnosed with Bipolar Affective Disorder at an early age, is among the names — including Sterling K. Brown, Clark Gregg and Taraji P. Henson — who are using their celebrity for the National Alliance on Mental Illness (NAMI) #CureStigma social media awareness campaign launched to raise awareness for the 1 in 5 adults living with a mental health condition.
"You look at DeMar DeRozan and Kevin Love and what they've done in the NBA. What Logic has done, the hip-hop artist. Even Mariah Carey doing a cover piece in People about her struggle with bipolar disorder. So, the conversation is growing louder," Ranallo said.
"I thought it would be the perfect time to show my story, and my story represents millions of others. It's not about Mauro Ranallo the announcer and my career or what I've done in terms of my profession. It's about a human being who has refused to give up fighting regardless of what he has had to endure. And if I can do it, we all can."
He is grateful to have a strong support network of family, friends and understanding employers. Ranallo believes the fact that he is so transparent and open has helped bring more good days than bad.
"I do wear my condition not as a badge of honor by any means, but there is a gift as well as a curse with what I've had to deal with," he said. "That is why we should be celebrating them rather than stigmatizing because many millions of people who suffer are some of the most empathetic, brilliant people on the planet. It's time.
"I hope this documentary, if it can just save one life. One person to say, 'Wow. I'm not alone. I don't have to take the drastic measure of killing myself. There is help out there.' We need more help. The government needs to provide more resources for mental health. All of us as a society need to stop stigmatizing those who are suffering because when we suffer in silence, we remain silence and some of us it can be permanent."
Bipolar Rock 'N Roller was in many ways years in the making. Ranallo can trace seeds for the project going back to 2006 in Toronto when he worked for the Fight Network.
It was there he befriended a young editor/cameraman/aspiring filmmaker Haris Usanovic, who was a fan of the veteran commentator's work from his Pride Fighting Championships days and calling Muay Thai fights on TSN.
"As we spent more time out of the office, he began to see what my other life is like," Ranallo recalled.
"He was fascinated like so many other people, but he was surprised by the fact nobody knows what I go through. Maybe there was a short film or PSA that we can put together to try to bring awareness to mental health.
"The more we investigated it, the more we documented. The fact he told me from day one that my life without mental health is incredible and worthy of a documentary. It's not about my ego, the fact he was able to capture so much of what my battle and struggle was.
See Also
Ronda Rousey isn't the only one who has gone from one fighting ring to the WWE's squared circle.
"Then Showtime came on board. They've always had my back. That's another thing I want to stress. Many millions of dollars are lost each year due to mental health issues in the workplace. Many people lose their jobs when they should be given the support and time off to get better the same you would any other illness.
"We didn't know how it would come to fruition, but the fact it is now a documentary that is airing on Showtime is a testament to everyone's involvement and wanting to get behind something that is literally killing people unnecessarily."
Ranallo screened the finished product. For him, it was arresting, and at times uncomfortable and cringeworthy, to take a deep look at himself.
"I understand people saying this is courageous and brave. It's not," he said.
"This is something that is necessary, and for me to be given the platform that I've been given with the greatest career I could ask for. I have to give back and with this platform reaching not just one but so many.
"Whether it's boxing, MMA, kickboxing, professional wrestling, my social media accounts. I want to be a voice for the voiceless. I want to use the voice I use to make a living to try to save lives."
He is known for bringing a genuine excitement to any broadcast he is a part of including the record-breaking Floyd Mayweather/Conor McGregor super bout last year. Professionally, Ranallo's plate is full, and he wouldn't have it any other way.
"People often wonder how I maintain the schedule I do," he said.
"First of all, I love it. For me, to be behind the microphone and having the headset in that stressful environment that should maybe trigger a meltdown or breakdown. For me, that's when I'm most alive. That has always kept me alive. It's not a juggling act.
"The only thing that has been a casualty of my condition is because I call Showtime Championship Boxing, Bellator MMA and some of the other events, I couldn't be on the road 52 weeks a year with WWE like I was for the one year for SmackDown Live on USA Network. I will always be thankful to WWE for letting me be the voice of SmackDown Live and bring it to the USA Network.
See Also
The deal is reported to take effect in October 2019.
"I don't need to address whatever rumors or rumblings there may have been. At the end of the day, the reason I'm no longer on SmackDown Live is because it was taking too much of a toll on my mental health.
"People can say what they want about WWE. Paul Levesque, Vince McMahon, Michael Cole, they all gave me another life by bringing me back to call NXT. That's where I should have been in the beginning. I've never been happier as a professional wrestling announcer than I am right now calling what has been the best brand in sports entertainment in NXT.
"So, all of that has turned out for the best. The fact WWE has allowed footage to be used in the doc and has openly supported me with this is another sign that we are going in the right direction. All of us are coming together to raise awareness and eliminating the stigma of mental health issues."
Bipolar Rock 'N Roller, premieres Friday, May 25, 9/8c, Showtime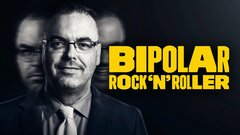 Powered by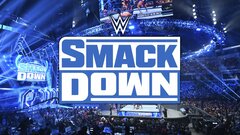 Powered by