'Wrong Man' Documentary Reinvestigates Murder Suspects Who Maintain Their Innocence
For decades, Joe Berlinger's documentaries have uncovered injustice in our legal system.
His Paradise Lost trilogy helped free the West Memphis Three in 2011 after 18 years. Now the Emmy and Peabody Award winner has a new mission: Wrong Man reinvestigates three long-incarcerated murder convicts who maintain their innocence.
Berlinger, a fount of alarming statistics, says he chose "hopeless" cases "with all appeals exhausted. The system has more or less locked them up and thrown away the key."
See Also
The TV movie 'is a call to action,' says the actress.
A team made up of a civil-rights attorney, a homicide detective and other pros checks for flaws such as racial bias, unfollowed leads and recanted testimony.
First up: Evaristo Salas, sentenced 22 years ago at age 16 for first-degree murder based solely on witness accounts, one from a jailhouse snitch. "This is not trial by TV. We want to present our investigations to the proper authorities to take it from there," Berlinger says. "I believe television in this day and age can give these cases a last chance."
Wrong Man, Series Premiere, 9/8c, Starz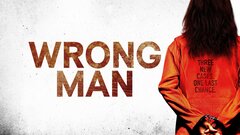 Powered by