First Look: 'Marlon' Teaser Promises Season 2 Will Be a 'Step Up' (VIDEO)
The '80s had Family Ties, the '90s had Family Matters, the '00s had Everybody Loves Raymond, and the early '10s had Modern Family. But as we approach 2020, there's no sitcom more reflective of the times than Marlon.
The unconventional family drama returns to NBC on Thursday, June 14, and TV Insider has an exclusive first look at the teaser trailer for the second season. Marlon Wayne (Marlon Wayans) is back as the loving but sometimes inappropriate father of two who co-parents happily with ex-wife Ashley Wayne (Essence Atkins).
Much of what made this show so great in the first season will be back again, but in the sneak peek, Wayans teases that it will be a "step up."
"We have a family show that's dealing with divorce, but it's not about breaking up, it's about finding ways to stay together," the actor previews, as Atkins adds, "We still got 99 problems, and marriage isn't one."
Also in this clip, Bresha Webb (Yvette) and Diallo Riddle (Stevie) share their takes on the new episodes, and get a preview of some ad-libbed lines from the hilarious Wayans — including one that really catches the cast off-guard!
Watch exclusive preview below:
Marlon, Season 2 Premiere, Thursday, June 14, 9/8c, NBC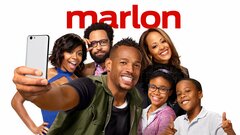 Marlon
where to stream
Powered by