'The Office' Cast Mourns the Passing of Hugh Dane, A.K.A. Hank the Security Guard
Hugh Dane has passed away at the age of 75.
The actor is known for playing Hank, the security guard on The Office. He was one of Dunder Mifflin's finest — though sometimes extremely lax — employees.
The news of his death on May 16 was posted on Facebook by the Los Angeles Inner City Cultural Center in late May. Besides the NBC sitcom, Dane had roles on Boy Meets World and Bridesmaids.
His fellow Office cast members, like Rainn Wilson (who played Dwight Shrute), are paying tribute to Dane on social media. Wilson wrote, "He was one of the greats. So kind, funny, talented. We will all miss him."
RIP Hugh Dane, aka Hank the security guard. He was one of the greats. So kind, funny, talented. We will all miss him. Donations can be made in his name to: https://t.co/z1SAqamWMM pic.twitter.com/ysevEZKOjy

— RainnWilson (@rainnwilson) June 4, 2018
Mindy Kaling, who played Kelly Kapoor, said:
Hugh Dane was one the funniest actors ever. I loved writing and acting with him. ❤️ https://t.co/kOlcofYxIn

— Mindy Kaling (@mindykaling) June 5, 2018
Steve Carell, aka the "Best Boss in the World" Michael Scott, called Dane "a terrific guy."
What a terrific guy. https://t.co/kkhalcgttq

— Steve Carell (@SteveCarell) June 4, 2018
Jenna Fischer (Pam Beesley Halpert) paid tribute to Dane and retweeted Wilson with the caption, "Awesome actor, awesome person," as did B.J. Novak (Ryan Howard).
Angela Kinsley (Angela Martin) wrote:
Hugh was sweet, kind and so very funny. My thoughts and love to his family. May he rest in peace. ❤️ https://t.co/eLwG2tsfYY

— Angela Kinsey (@AngelaKinsey) June 5, 2018
Check out Dane's best moments from The Office below: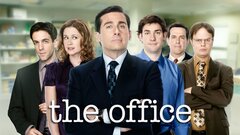 Powered by