Tastemakers: Molly Yeh Dishes on How Food Helps Honor Her Two Cultures
It makes perfect sense that comfort-food cook Molly Yeh's last name is pronounced "yay."
The blogger, author and first-time cooking show host radiates joyful approval for everything from ingredients ("Black pepper is like savory sprinkles!") to cookware ("I cherish my casserole dish collection!"). Even her signature creation, funfetti cake, is cheerful.
It was a slice of fun to hear about Girl Meets Farm, where she adjusts to life on her husband's family spread near Grand Forks, North Dakota.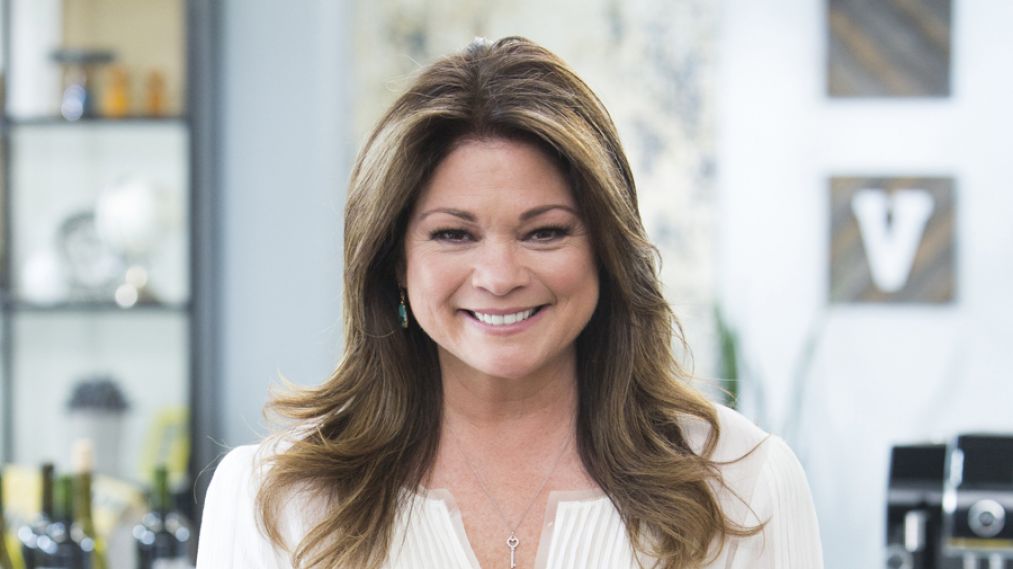 See Also
The actress says,
What's Girl Meets Farm all about?
Molly Yeh: Me moving to the farm, bringing my city girl recipes with me and learning to make local food. I grew up in the Chicago suburbs cooking dishes from my Jewish and Chinese heritage and picked up new recipes living in New York City. Now I'm discovering cuisine rooted in the Midwest. The show was shot mostly in my kitchen, but we also go out in the farm field and go to town.
How do Chinese and Jewish cultures intersect on the dining room table?
Carbs and comfort! My mother is Ashkenazi Jewish, so we had dumplings, bagels, matzo ball soup, challah, kugel. My favorite Chinese foods are dumplings and doughy steamed buns. Here in the upper Midwest, where it feels like winter for half the year, we need comfort foods to stay warm and cozy.
What tips do you have for honoring one's heritage but also updating an old family recipe?
Use the best ingredients! My mother-in-law has an amazing stack of church cookbooks filled with casserole recipes from back when the focus was on convenience, so they used canned, creamed soups and processed foods. I make from-scratch versions with homemade chicken stock and roux, flavored with ingredients from the garden.
See Also
Catch her Mother's Day episode on May 12.
How did you learn to cook?
My mother taught me. She used to own a chocolate shop. My sister went to culinary school, so I learned from her too. I've always had an interest in reading about or experimenting with food. I worked in a bakery and had some formal training.
You make food look gorgeous on your blog and Instagram feed. What's an easy trick?
I have so much fun with food styling! I finish savory dishes with fresh herbs, sweet dishes with rainbow sprinkles. Little things make a big difference. I use cooking tools that are functional and make food look good: beautiful cast-iron pots, colorful plates and bowls. A pretty cake stand can make anything look great!
Girl Meets Farm, Series Premiere, June 24, The Food Network
WALNUT- CRUSTED BRIE MAC AND CHEESE
Serves 4–6
Yeh calls the dish, from her cookbook Molly on the Range, "fancy enough to bring to wine night with your grown-up friends."
Ingredients
8 ounces pipe rigate or medium shells
3 tablespoons unsalted butter
1⁄2 small onion, finely chopped
Kosher salt
1⁄4 teaspoon each: sweet paprika, cayenne pepper and ground nutmeg
1⁄8 teaspoon ground allspice
Black pepper
1⁄4 cup flour
3 cups whole milk
1⁄4 pound Brie cheese, rind removed and finely chopped
1⁄4 pound Gruyère cheese, shredded
3 ounces pancetta, cooked and chopped
1 large Granny Smith apple, chopped
1⁄2 cup walnuts, toasted and chopped
3 tablespoons shredded Parmesan cheese
Directions
Preheat oven to 375˚. Grease 8 x 8-inch baking dish. Cook pasta per package directions, reducing time by 1 minute. Drain and set aside. In a large saucepan, melt butter over medium heat. Add onion and a pinch of salt. Cook, stirring, until onion is soft and translucent, 5 to 7 minutes. Stir in paprika, cayenne, nutmeg, allspice and a few turns of pepper and cook 2 minutes more. Increase heat to medium-high and add flour, whisking until combined; cook for 1 minute. Add half the milk, whisking until thickened, about 5 minutes. Repeat with the rest of the milk. Add the Brie, Gruyère and pancetta and stir until cheese is melted. Remove from heat and add pasta. Set aside about 1⁄4 of the apple and stir remaining into pasta mixture. Pour mixture into baking dish and top with walnuts, Parmesan and reserved apple. Bake until top is browned, about 25 minutes. Cool for 5 minutes.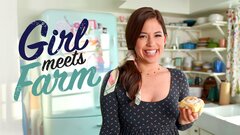 Powered by