Valerie Bertinelli Dishes on Cooking for Betty White and Shares a Favorite Recipe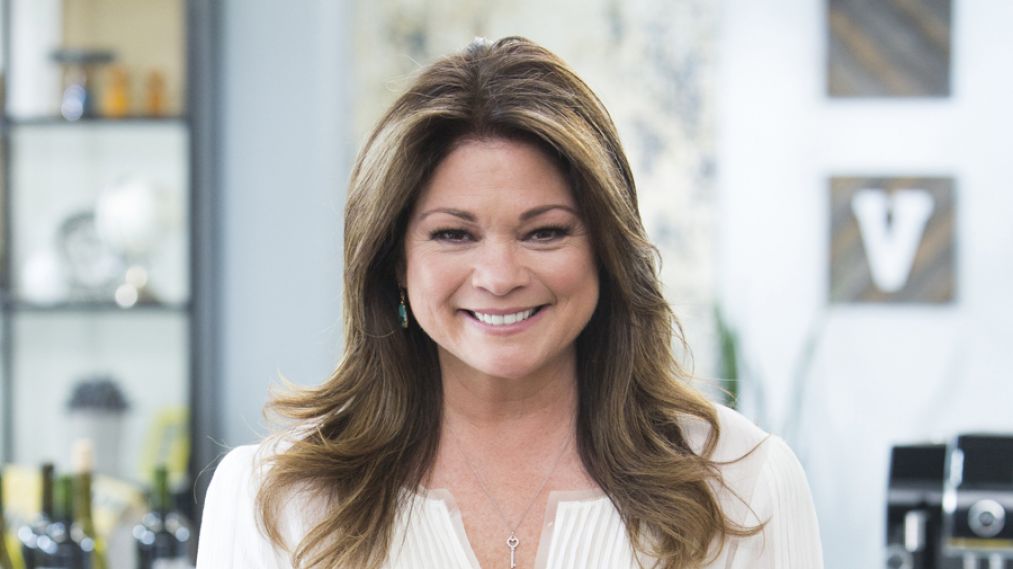 From teen star of the original One Day at a Time to rock 'n' roll wife of Eddie Van Halen to TV star again on Hot in Cleveland, two-time Golden Globe winner Valerie Bertinelli is no stranger to the spotlight. And she knows how to keep the home fires burning. She's the author of two bestselling cookbooks, One Dish at a Time (2012) and Valerie's Home Cooking (2017)—which is also the name of her Food Network show. She loves guiding viewers on how to make flavorful, uncomplicated comfort food. We dished.
Why do you love cooking so much? I love bringing old-fashioned recipes back to life. They're a touchstone and they bring me joy, knowing my grandmother made this and now I'm making it. Cooking was the way that love was shown in our family. I remember sitting and watching my nonna roll out cappelletti and gnocchi. As I'm talking, my mouth starts watering because they're such intense sense memories!
Sounds like your Italian heritage was a big influence.
My great-grandmother was a cook in San Remo. She'd sell homemade gelato out of a cart so she could save up money to come to America. She was an amazing woman. I never got to meet her, but I wish I had.
Who else influenced your cooking?
My former mother-in-law, Mrs. Van Halen. I learned some Indonesian recipes from her, sambal goreng [a fried chili paste] and bami [noodles]. From my husband Tom's mom, Helen, who's Italian, I've learned how to make a great apple pie. When I'm in the kitchen, I think of all these women who have taught me so much, up to my girlfriends I cook with today.
A fun thing about your show is you're always cooking for a specific person or group. You've made "rescue" meals for a sick friend and entertained your costars from Hot in Cleveland.
It was so much fun when Betty [White], Wendie [Malick] and Jane [Leeves] came by! Cooking for other people means you take into consideration what they enjoy. It's fun for me, because I learn more, especially about regional cooking. We like the foods we grow up eating; they become part of who we are. I like getting to know people with how they eat. I always wanted to learn how to make cassoulet and [French chef and restaurateur] Ludo Lefebvre came on the show and taught me. Before that, I was like, "What is a cassoulet? Beans, what? I don't understand."
You recently said, "The best utensils you have in the kitchen are your own two hands." Should we all ditch our spatulas?
I learned that from Duff Goldman [Ace of Cakes]. Utensils are very helpful for a lot, but with your hands, it's like sculpting: You get in there and feel what you need to feel to shape a meatball or bread, or put together a cappelletti.
Were you always an amazing cook?
I'm not a great cook! I just grew up doing this! I always think I'm not going to be able to make something, and then I'm like, "God bless it. Come on. Just get in there, you can do this." It's artistry, science and a little love. If I can make it, anybody can. That's the truth.
Valerie's Bacon-Wrapped Pork Tenderloin
Serves 4
The centerpiece of Bertinelli's spring dinner menu featured on the March 24 episode is a twist on a childhood favorite. "I always thought there was something more you could do with pork chops besides add applesauce," she says. "Bacon-wrapping gives more flavor and juiciness. Plus, adding pork upon pork upon pork is never a bad thing!"
Ingredients
14 strips bacon (about 13 ounces)
1 pork tenderloin (about 11/4 pounds), trimmed
Kosher salt and ground black pepper
1/3 cup Dijon mustard
3 Tbsp. packed light brown sugar
11/2 tsp. garlic powder
1/2 tsp. cayenne pepper
Directions
Preheat oven to 375˚F. Lay bacon on a wire rack and set on a rimmed baking sheet. Bake until some fat is rendered but the bacon is still flexible and hasn't begun to brown (about 15 minutes). Remove from oven and let cool 5 minutes. Raise oven to 450˚F. Generously sprinkle tenderloin with salt and pepper. In a small bowl, stir together mustard, brown sugar, garlic powder and cayenne. Coat tenderloin with the mixture. Starting at one end, wrap bacon strips around the tenderloin, overlapping them slightly to shingle. Place back on the wire rack and roast until an instant-read thermometer registers 130˚F at the thickest point, about 17 minutes. Let rest 5 minutes before slicing.
Valerie's Home Cooking, Saturdays, Noon/11am c, Food Network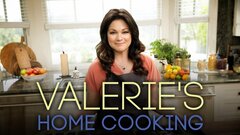 Powered by