'13 Reasons Why' Star Chelsea Alden Talks Season 2 Controversies, Mackenzie's Role & More
Season 2 of 13 Reasons Why has only been streaming on Netflix for a few days, and already it's one of the most buzzed-about shows right now. Much like with its first season, the series has been steeped in controversy as it depicts sexual assault, bullying, and gun violence.
Along with these renewed controversies comes a slew of new characters who become pivotal in the stories of the original characters fans met last season. In Tyler Down's (Devin Druid) case, that would be Chelsea Alden's Mackenzie and her brother Cyrus (Bryce Cass). Unlike the rest of the kids at Liberty High, Mackenzie treats Tyler with uninfluenced kindness, while he deals with severe bullying and [Spoiler] sexual assault.
TV Insider spoke with Alden about her role in the new season, what might be next if it gets renewed for a third season, and one of her upcoming projects – the HBO film The Tale, in which she stars alongside Laura Dern.
See Also
The actor plays Tony Padilla in the hit Netflix series.
Your character played a big role in Tyler's story this season, how did you feel when you found out where that path was heading?
Chelsea Alden: I was really excited, having been a fan of the first season, knowing that I was going to get to play a character who acts as Tyler's ally. He's an outcast, he has such a hard time, he's pushed around, and he just doesn't really fit in. So, to come in to the story to play someone who doesn't really care what the other people are thinking and sees this sweet artistic boy that she decides for herself, like, 'I like him,' and she wants to be his friend. It was exciting for me to be able to play that character and be that person for Tyler.
Why do you think it's important to show a story like Tyler's morph into something so chilling and disturbingly real?
The show overall has the intention to depict some of the uncomfortable things that are real, that maybe we don't want to look at and talk about. I think that by bringing some light to it we can open up a conversation and start to talk about these kids that are being brushed aside and maybe feel that for some reason, they can't talk to other people or they don't have friends or have no other option for some crazy reason. So, I think it's amazing that the show has taken on the responsibility of depicting these storylines in a real manner.
See Also
Anne Winters and Chelsea Alden join the cast in Season 2 of the Netflix series.
As a fan of the 13 Reasons Why during Season 1, there were a lot of surprises in regards to Hannah's (Katherine Langford) story. Is there any part that particularly surprised you?
I think the most shocking – and the thing that made me fangirl the most – was the storyline between her and Zach (Ross Butler) cause I just didn't see it coming and it made my heart happy. I just enjoyed the two of them together as a couple and I think their story together was really sweet.
Your character Mackenzie was undoubtedly kind to Tyler. Do you think that influenced her decision to tell her friends about his text message at the dance rather than call the police?
In that moment she just didn't know what the correct option was. Like, 'what do I do?' I think that she trusts her brother more than anything and knows that he's really close to Tyler. And maybe she didn't feel like she could handle Tyler on her own. I think just the first instinct – and I did this with my older brother when I was a kid too – if I don't know what to do, I would ask him first.
So I think that's her reasoning behind showing the message to Cyrus and Clay. I don't know that it was necessarily the right decision but these characters don't always make the correct decisions sometimes. That's part of what the show's about, is watching these choices unfold.
Was there a physical message that was sent to your character? If so, what did it say/what do you think it would have said since it wasn't shown onscreen to viewers?
I have an idea of what it said, there wasn't anything specific. I think it's sort of up to [fans] to determine what you thought it would be. I did talk a little bit with [Showrunner] Brian Yorkey – we figured out what it said. I think I'll leave it up to you guys [Laughs] to interpret what it could have been.
Gun violence in schools is a very real and present problem; were there any kind of discussions on set about how to approach the delicate topic?
Brian [Yorkey] had very clear intentions with writing that storyline, and obviously the show is here to depict it in a preventative manner – any of these sort of negative aspects of the daily world that we live – so it was definitely an intense scene to film and shoot, but as far as the reasoning behind it or anything, I think you'd have to have an in-depth conversation with Brian Yorkey.
Season 2 has been streaming for just one week and it's already one of the top-streamed shows at the moment, with no signs of slowing. How has the fan response been for you? Has anyone recognized you yet?
The craziest thing that's been happening is just social media. I had a sort of small social media following beforehand and that Friday the show comes out and I'm like, 'woah, things are starting to heat up a little bit,' [Laughs].
By [Wednesday], I woke up this and I had over 10,000 followers, which is huge for me, and it seemed like it happened overnight – which it kind of did, it happened over two nights. No one's recognized me on the street yet, but I'm sure as the weeks play out that maybe things will change.
But really, the best part is on Twitter and Instagram is all of the fans that have been interacting with me have just been like, 'I love Mackenzie, I love her character, I love who she is to Tyler, she's so sweet, thank you for playing her,' and that's really rewarding, you know, It's nice to be able to play a character people connect to and enjoy and like their presence in the storyline – it's been very rewarding.
Clearly, Season 2 ended with an intense cliffhanger. In the likelihood that Netflix renews the show for Season 3, what further character developments would you like to see for Mackenzie?
Well, in Season 2, Mackenzie is very much a part of Tyler's storyline, so I would love to learn more about Mackenzie and Cyrus together as a family and sort of their home life and what brought them to Liberty High and their backstory. I'm not sure if there will be a third season, if there is I'm very excited to jump into it, and I'm hopeful and excited to see where it goes, but I think with as many incredible characters and cast as we have, these stories could go anywhere.
See Also
Hannah wasn't the only one who suffered.
At the height of movements like #MeToo, Time's Up and initiatives like The March for Our Lives, how do you think 13 Reasons Why helps those causes, since there's so much controversy about its approaches to sexual assault and other issues?
I'll tell you just from my personal experience, I started to receive messages from people and kids online and saying things like '13 Reasons Why saved my life, it made me realize the consequences of my actions, and it made me feel not so alone.' And I think that's the whole point of this show. It's not comfortable to talk about sexual assault and it's not comfortable to talk about these things or acknowledge that they're actually happening.
And so we have these incredible movements to bring awareness, and I think that the show is doing the same thing. We're bringing awareness and making people talk about it, so I'm hopeful that it's contributing to the cause of changing the way that we approach these subjects.
You also star alongside Laura Dern in the HBO movie The Tale [premiering May 26]. What was that experience like? Did you get any good advice from your seasoned costars?
My material in the film is all with Laura Dern, and that was an incredible experience on its own. She's so kind, talented, and very reassuring. It was a little stressful to walk in and realize that I'm gonna be doing my scenes across from the Laura Dern, and so I was probably a little more nervous than usual and she just came right to me, and calmed me down.
And I think that made it such an amazing experience for me. She just taught me a lot, just in her calm nature, the way that she approaches these characters, and watching her talk and interact with the director, it was an incredible learning experience.
13 Reasons Why, Season 2, Streaming Now, Netflix
The Tale, Saturday, May 26, 10/9c, HBO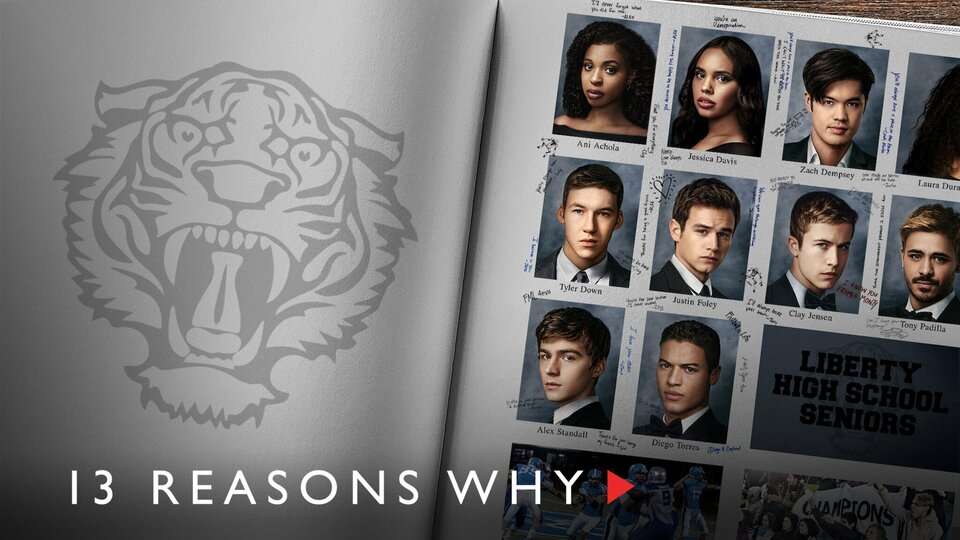 Powered by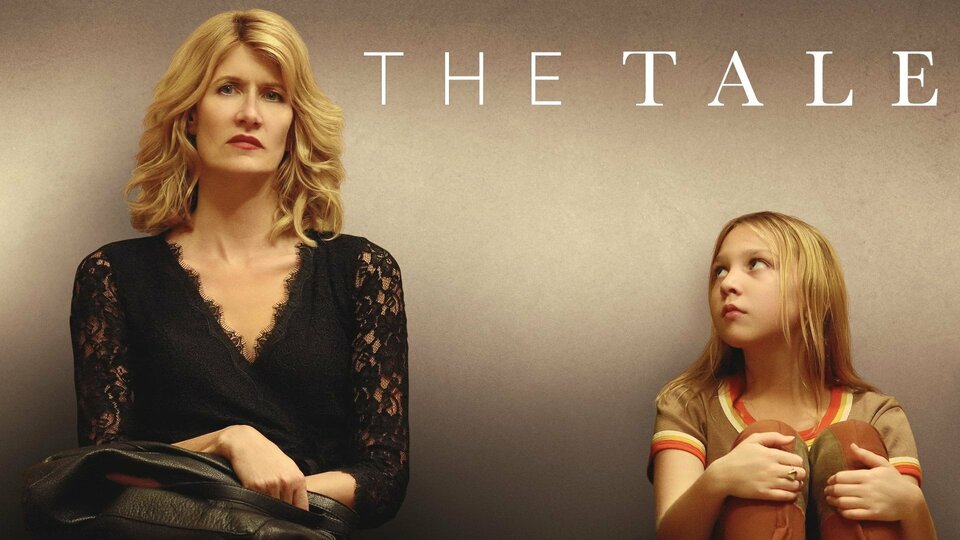 Powered by