'The Americans' Star Margo Martindale Says Goodbye to KGB Spymaster Claudia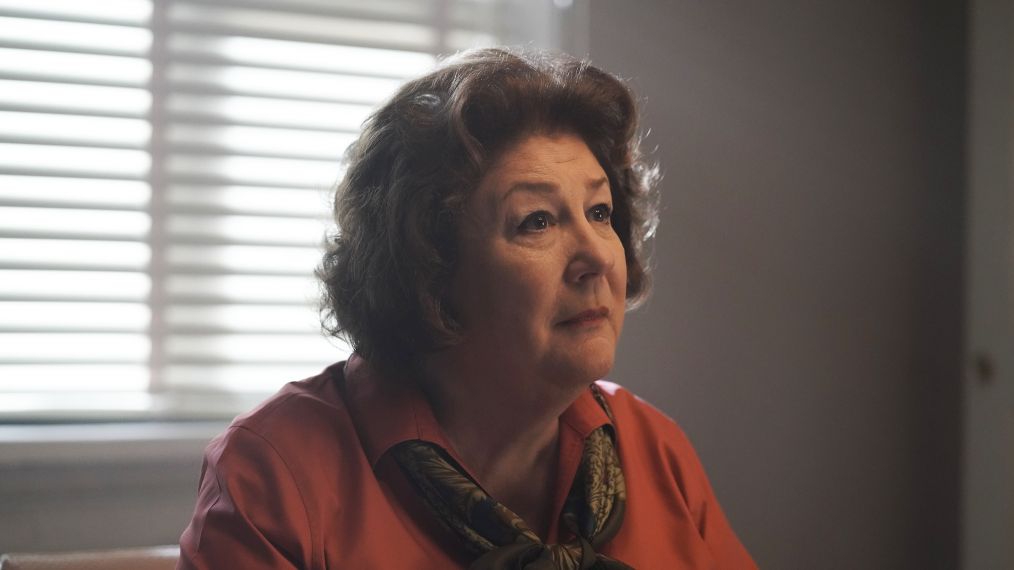 [The following contains MAJOR spoilers for The Americans penultimate episode, "Jennings, Elizabeth."]
Margo Martindale will tell you that The Americans' Claudia is one of her favorite roles. No surprise there — she's won two Emmys and was nominated for two more for her portrayal of the deceptively grandmotherly KGB supervisor, who was tasked with handling the show's main characters, Philip (Matthew Rhys) and Elizabeth (Keri Russell) Jennings.
The May 23 episode, "Jennings, Elizabeth" — the series' penultimate — severed the lengthy relationship between Claudia and protégé Elizabeth when the younger woman finally disobeyed a lethal order from her spymasters.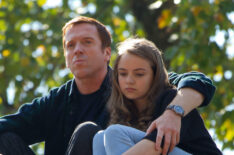 See Also
Plus 'Better Things,' 'Dexter' and more.
Martindale, who can also be seen in Sneaky Pete (filming of Season 3 starts soon), The Good Fight, and heard on DuckTales, spoke with TV Insider about her confrontation with Elizabeth and more.
I was anxious that Claudia wouldn't survive that last meeting with Elizabeth. But she didn't go out with a bang, but more with a bitter disappointment. Did she have to work hard not to lose control?
Margo Martindale: She was fighting hard not to be emotional. She felt betrayed and personally hurt because they've been through so much together, and Claudia saw herself in Elizabeth.
Did she love Elizabeth?
Yes, the kind of love she understands.
That possible last meeting ended in silence with Claudia stoically eating her soup.
It was brilliant, because she was eating the Russian soup she made throughout the years. It's really good and the Russian cooks on hand showed me how to make it.
Did you think that Claudia would survive to the end?
Yes, but I thought she'd kill some people on the way. [Laughs]
See Also
The actress also dishes on the series she misses the most and her dream co-star.
In thrillers less subtle than The Americans, don't you think one would have killed the other?
That's true. But the producers Joe [Weisberg] and Joel [Fields] are so true to their voices that nothing is ever going to be sensational. Tonally, they're stuck to their guns. It makes me cry. [Cries] They're so pure.
What do you expect will happen when Claudia goes back to the Soviet Union?
She believes that she'll go back and fight to keep everything the way it was. That's what she was trained to believe. Twenty million Russians were killed in WWII and that's what kept her as a good soldier.
You've had many intimate scenes with Matthew Rhys and Keri Russell, of course. What are some memories of working with them?
There's nobody I've ever worked with in all my years working who is more down to earth than Matthew and Keri. I just adore them; they're fantastic people. Everybody on that show was. There was no ego. I deeply loved being part of this show.
How do you feel about your character in the end? We could easily see her a pretty bad person, ruthlessly unflinching in her support of the old Communist regime.
I think she's the best soldier there could be. She believes so strongly. I just played it as if I was doing it for my own country. I think she's so good! She would kill for you. [Laughs]
Doesn't an actor, if not respect or love their characters, at least have to understand them?
You do. Not when you're in a comedy playing a racist, perhaps, but when you're deep into a role, you have to believe they're right.
How did you react when you watched the final episode?
I started crying from the opening.
What, if anything, did you save as a tribute to your character?
I didn't take them from the set, but I now have a lovely collection of squirrel pins. Claudia wore a squirrel pin in each and every scene for six years. Joe and Joel each gave me a pin and so did the costume designer, Katie Irish.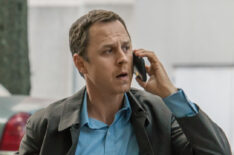 See Also
Marius and the crew return for another con.
What's next for Margo Martindale?
I'm starting the fourth movie in a row after the end of The Americans. This one is The Kitchen, a drama with Melissa McCarthy, Elisabeth Moss, and Tiffany Haddish as my daughter-in-law. We're Irish mobsters and I'm the matriarch.
Is she one of your amiable but kind of scary characters, like Claudia or Justified's Mags?
There's nothing amiable about her at all!
You seem to be in the prime of your acting career. Congratulations.
I've been so blessed. I'm 66; I won my first Emmy at 60, and the roles since then have gotten better and better. It's absolutely fantastic!
I have to ask you about one role in your lengthy resume. Who was Buffalo Heiffer?
Buffalo Heiffer was the pregnant whore in Lonesome Dove who took Ricky Schroeder's virginity away. I know it was 1987 because I was pregnant with my daughter. I wanted to get out of it because I thought, 'I'm going to play a whore and I'm pregnant!' But they said, 'Oh good, that's delicious!' So there it is.
The Americans, Series Finale, Wednesday, May 30, 10/9c, FX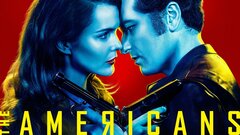 Powered by