'The Split' on Sundance, Finales of 'Survivor,' 'SVU' and More
A selective critical checklist of notable Wednesday TV:
The Split (10/9c, SundanceTV): Love is a legal minefield in this engrossingly soapy high-end British drama about a family of female divorce lawyers. Enjoy Suits? Consider checking out this smart, sexy show. Think of it as Skirts. Nicola Walker (Last Tango in Halifax) leads a superb cast as the formidable Hannah, who left the firm run by her mother (a steely Deborah Findlay). Hannah often faces both her mom and carefree sister Nina (Annabel Scholey) in court or in negotiations over high-profile prenups and breakups. Her own marriage to affable barrister Nathan (Episodes' Stephen Mangan) is strained by workplace and personal intrigue, heightened by the return after 30 years of her estranged father (Anthony Head). The Split verdict: an addictive guilty pleasure.
Survivor (8/7c, CBS): The "Ghost Island" season hasn't been among Survivor's most memorable, except for the long losing streak for the Malolo tribe and the inability of the players to disrupt the dominant Dom-Wendell alliance. Surprise shifts have been known to happen in the final episode, so there's still hope as the game's biggest maze ever and a fire-making challenge help decide who are the last to join the jury and bestow the $1 million prize on a sole survivor. (My money's on Dom.) A cast reunion follows, and with that, the traditional broadcast TV season is over.
Law & Order: SVU (9/8c, NBC): Renewed for a 20th season, which will tie the spinoff with the still-missed mothership, SVU wraps its 19th year with a two-hour episode. The story opens with a hostage situation that ultimately reveals a criminal network known for taking no prisoners. Which may mean more misery for Benson (Mariska Hargitay) and her team.
Brockmire (10/9c, IFC): Jules (Amanda Peet) steps back into Brockmire's (Hank Azaria) life during a long layover in New Orleans at a pivotal point in the sportscaster's career, prompting some soul-searching and a confession: "I may not be in the major leagues, but I've really upped my game when it comes to my alcoholism," Brockmire humble-brags. "New Orleans, it's really the place to go pro." Stay tuned for the first appearance of Carrie Preston in a role that's an outrageous stretch even for this gifted Emmy-winning character actress.
Inside Wednesday TV: More finales: The battle for control continues on Fox's Empire (8/7c) as Cookie (Taraji P. Henson) and Lucious (Terrence Howard) square off against Eddie (Forest Whitaker) and a vengeful Anika (Grace Byers)… PBS's Nature ends its 36th season with a plea on behalf of "The World's Most Wanted Animal" (8/7c, check local listings at pbs.org), which would be the pangolin, a scaly mammal heavily trafficked for medicinal use in China, Thailand and Vietnam… Just picked up for a second season, Syfy's Krypton (10/9c) closes book on its freshman year with Superman's grandfather Seg-El (Cameron Cuffe) forced to make tough choices to save his planet from Brainiac (Blake Ritson), who's close to taking over the city of Kandor… A special edition of ABC's 20/20 goes behind the scenes of summer blockbusters with "Lights, Camera, Summer!" (10/9c), featuring interviews with Deadpool 2's Ryan Reynolds and anniversary celebrations of Jurassic Park (its 25th) and Animal House (its 40th).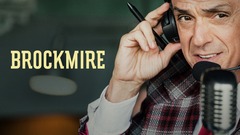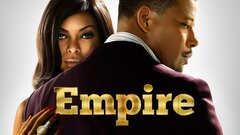 Empire
where to stream