Misha Collins Hints at 'More Heaven Storylines' & Castiel's Role in 'Supernatural' Season 14 (VIDEO)
Last week's season finale of The CW's Supernatural definitely left a lot of story threads dangling for the show to pick up when it returns for Season 14 this fall.
Jensen Ackles told us how he's going to approach playing a new character since Dean Winchester's body was taken over by archangel Michael in the finale. And then Jared Padalecki shared his advice for his co-star on how to act as a different character.
See Also
It's moving forward with 'The Originals' spinoff, 'Legacies,' instead.
But let's not forget Castiel (Misha Collins), who is also in the mix, as heaven is potentially collapsing.
When we grabbed a few minutes with Collins on last week's CW upfront carpet, we asked the actor about what that means for next season, as well as if it's possible for the long-running show to top the Scooby-Doo animated episode that aired earlier this year.
Check out the interview here:
Supernatural, returns with Season 14 this fall, The CW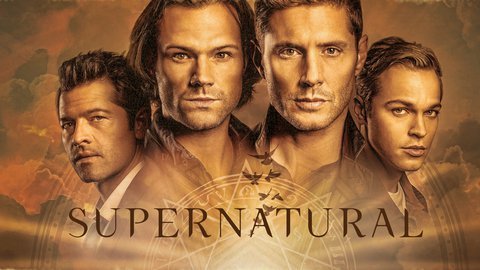 Powered by