CBS Teases 'The Big Bang Theory' Season 12 Won't Be Its Last
CBS's hit The Big Bang Theory wrapped up Season 11 with one star-studded wedding extravaganza, so it comes as no surprise that the network wants more of the comedy.
At the Upfonts this week, CBS Entertainment President Kelly Kahl revealed that the science-friendly sitcom is "zero down" from Season 10. And that doesn't even include the (surely killer) ratings from Amy (Mayim Bialik) and Sheldon's (Jim Parsons) wedding, which could put the show up season over season.
See Also
Plus, the network revealed a few changes to their fall schedule.
Of course, with numbers like that and an avid fan following, Kahl was in full support of future seasons beyond the guaranteed 12 — the show and actors signed on for a two-year contract one year ago. Prior to this, many believed, because of these contracts, that next season would be its last.
"We are hopeful that there will be more," said Kahl at the presentation. "As long as [showrunner Chuck Lorre] and his team have stories to tell, we will take the show for as long as they want to go. We can take a few more seasons."
See Also
From their first kiss to the proposal.
This is sure to be music to TBBT viewers' ears. Lorre's brainchild, which premiered in 2007, is also home to TV's highest-paid actors who receive roughly $1 million per episode, according to Deadline.
Hopefully the network follows through on this sentiment for the fans of its long running comedy.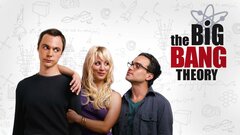 Powered by