What's Worth Watching: 'Fresh off the Boat', 'The Muppets', 'The People v. O.J.' and more for Tuesday, February 2
Fresh Off the Boat (8/7c, ABC): The entertaining fish-out-of-water Huangs are back from an extended winter hiatus, packed and eager to return to Washington, D.C. for Chinese New Year, a celebration that's all too foreign to their new neighbors in Orlando. But when a travel snafu strands them in Florida—"Just when you think you've micromanaged everything," moans control freak Jessica (Constance Wu)—they discover to their surprise that there's actually an Asian-American Association in town. It's not what you (or they) think. Can this holiday be saved?
The Muppets (8:30/7:30c, ABC): Show-biz subtext makes this comedy series' comeback especially interesting. Shuttered for a creative overhaul with a new executive producer in place, The Muppets returns with a new mission. To quote producer Kermit the Frog: "We're just adding a little more joy." That includes a personality overhaul for Miss Piggy, who's had an epiphany during an Argentinian vacation and is willing to share the late-night spotlight if it will make everyone, including the network, happy. Jokes about a "branding guru" (Utkarsh Ambudkar) interfering with creative decisions are on point, and it's a fact that listening to the whole gang riffing on the classic Muppet Show theme makes TV a happier place.
The People v. O.J. Simpson (10/9c, FX): This riveting 10-part retelling of the murder case that galvanized and polarized the nation back in the mid-1990s is gripping from the get-go, as the investigation into Nicole Brown Simpson and Ron Goldman's savage murders leads in one direction: to Nicole's ex, O.J. (Cuba Gooding, Jr.). Battle lines are drawn between an all-star defense and the prosecution led by an embattled Marcia Clark (the tremendous Sarah Paulson), who's distracted with a messy divorce. Next week: the Bronco chase.
Murder of a President (9/8c, PBS, check local listings at pbs.org): American Experience reexamines a national and political tragedy in a two-hour documentary (with dramatic re-enactments) about the shooting of newly installed President James Garfield in 1881 by the deranged Charles Guiteau. Garfield lingered for 79 days, but [Historical Spoiler Alert] inept and unsanitary treatment by a medical team—led by an unlikely figure named Dr. Doctor Bliss—resulted in his death.
Inside Tuesday TV: In a highlight of Super Bowl's Greatest Commercials 2016 (8/7c, CBS), a special counting down the top 50 ads in the game's half-century history, "Mean" Joe Greene reunites with Tommy Okun, who played opposite the famed Steeler as a young boy in the immortal Coke ad that aired during the 1980 game. … In the second episode of WGN America's Outsiders (9/8c), Asa (Joe Anderson) faces off against Lil Foster (Ryan Hurst) in a violent pit fight—think jousting with ATVs—in his bid to remain on the mountain. Personally, I'd be looking for the exit by now. … Timothy Olyphant deliciously parodies himself in a return to Fox's The Grinder (9:30/8:30c) as Dean's (Rob Lowe) arch-rival, squaring off against Dean in a mock trial after Stewart (Fred Savage) asks Tim to spend more time at the firm. Reality and fantasy collide hilariously in this inspired family/workplace comedy.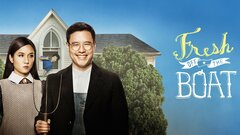 Powered by