The Mountain From 'Games of Thrones' Wins World's Strongest Man Competition
No surprise here!
Game of Thrones star and real-life giant, Hafþór Julius "Thor" Björnsson, has been named the World's Strongest Man after winning the competition in Manila, Philippines, on May 6.
He plays the appropriately named character, Ser Gregor "The Mountain" Clegane, who is currently serving as Queen Cersei's (Lena Headey) personal zombie-bodyguard on the HBO fantasy series.
The Icelander measures in at 6-foot-9, and 400 pounds, and it's the first time he's won the coveted title. He surprisingly came in second in 2017, 2016, and 2014.
Per The Washington Post, Bjornsson "finished first in three of the six events that made up the two-day finals in the Philippines: the vehicle dead lift, max overhead and loading race. He came in fourth in the frame carry, second in the truck pull and, after building a near-insurmountable lead heading into the final event, fifth in the atlas stones."
Yes, he pulled a truck.
No doubt we'll see Bjornsson on the final season of Thrones as fans anxiously await the potentially very violent reunion between The Mountain and his estranged brother Sandor "The Hound" Clegane (Rory McCann).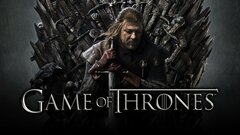 Powered by