A Happy Ending Isn't a Given in the 'Once Upon a Time' Series Finale
And they lived happily ever… Wait. Hold that thought.
Good will have to take on evil just a few more times before the book closes on ABC's long-running fairy-tale drama, Once Upon a Time. In shaping the series finale, titled "Leaving Storybrooke," executive producers Adam Horowitz and Edward Kitsis leaned heavily into the show's enchanted seven-season history.
"We wanted an adventure that honored the past, the present and gives hope for the future for the characters," Kitsis says. "This was a chance to remind everybody what they loved about Once to begin with."
Helping draw on those good memories are returning former cast members Jennifer Morrison (Emma Swan), Ginnifer Goodwin (Snow White), Josh Dallas (Prince Charming), Emilie de Ravin (Belle) and Jared Gilmore (young Henry), all of whom departed when the series rebooted at the end of last season.
Explains Kitsis: "We felt like we couldn't say goodbye without the people who started the road trip with us."
The reappearance of familiar faces is tied to a menacing Rumplestiltskin (Robert Carlyle) from the Wish Realm, where twisted, cracked-mirror versions of the characters reside. "When Wish Rumple shows up," Horowitz reveals, "he starts a tidal wave of chaos that spirals out of control, affecting all of our characters."
The hardest hit: redeemed villains Captain Hook (Colin O'Donoghue), the Evil Queen (Lana Parrilla) and this world's Rumple (also Carlyle). "They face their greatest villain, which is themselves and the demons that have tortured them over the seven years," Kitsis says. Neither of the Henrys is exempt from the double trouble either.
"We found a really fun, exciting way to incorporate both Jared and Andy [Andrew J. West, who joined this season as adult Henry] and create some fun situations and predicaments," Horowitz teases.
Despite billing the farewell as "a love letter to the fans," Horowitz says a happy ending is not a given. Chimes in Kitsis: "Some people might die." We'll wish upon a star our heroes survive!
Once Upon a Time, Series Finale, Friday, May 18, 8/7c, ABC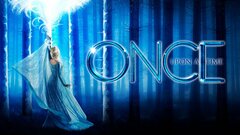 Powered by