Josh Dallas Follows up 'Once Upon a Time' With 'Lost'-Like NBC Series 'Manifest'
Josh Dallas, formerly of Once Upon a Time, is making a leap back into TV with NBC's newly-ordered series Manifest.
The drama starring Dallas, Melissa Roxburgh, Athena Karkanis, J.R. Ramirez, Luna Blaise, Jack Messina, and Parveen Kaur is expected to debut later this year. In a log line released by NBC, the show brings to mind similar themes touched upon in ABC's mega-hit Lost including an airplane, lost time, and inexplicable events.
See Also
Some familiar faces are back for Storybrooke's final chapter.
Manifest's log line reads:
"When Montego Air Flight 828 landed safely after a turbulent but routine flight, the crew and passengers were relieved. Yet in the span of those few hours, the world had aged five years and their friends, families and colleagues, after mourning their loss, had given up hope and moved on.
"Now, faced with the impossible, they're all given a second chance. But as their new realities become clear, a deeper mystery unfolds and some of the returned passengers soon realize they may be meant for something greater than they ever thought possible."
See Also
The next season of TV looks top notch—thanks to some promising stars.
The series marks Dallas's first TV role since Once Upon a Time, which he left in 2017 but will return to for the series finale on May 18.
Acclaimed director and producer Robert Zemeckis (Forrest Gump, Back to the Future) will executive-produce Manifest alongside Jack Rapke. David Frankel will also executive-produce and direct the pilot, while Jeff Rake will write and executive produce.
Stay tuned for more details.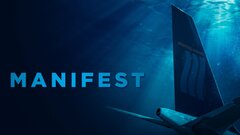 Powered by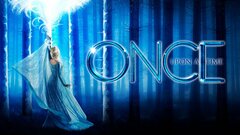 Powered by